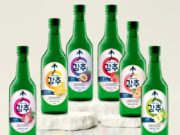 Good Spirits' Soju is a light refreshing alternative to flavoured vodkas and seltzers with subtle sweetness, and 13.8% ABV.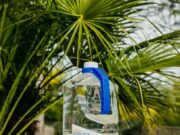 The Company Has Identified Approximately $5 Million in Additional Savings, Compared to Fiscal 2022, Once Fully Implemented Through Fiscal Year 2024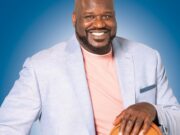 The Alkaline Water Company Announces Preliminary Record Revenue Results for Second Quarter of Fiscal Year 2023 The...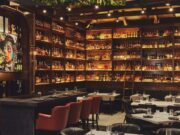 Here's Our Favorite Alcohol, Non-Alcohol and Exciting Privately Held Beverage Start-Ups. Chicago IL / Beverage News Wire /...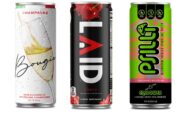 The 3RD Bevco Announces Launch of New Celebrity Partnership Division On Heels Of Raising $1.1 Million In Official Reg A+ Fundraise...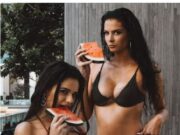 Wine, Spirits - Drink More, Drink Longer and No Hangover. Plus it Tastes Better to Boot.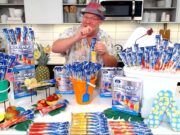 Added Iconic to the Beverage Stock Review Watchlist, "Top Beverage Stocks for 2022 and Beyond."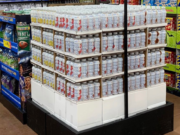 The Alkaline Water Company (WTER). Identifies $15 Million in Cost Savings and Margin Enhancements. Nearly $200 million in... Delivering Curcumin at a Rate 42X the Competition, CurcuminPro® is Set to Lead one of the Top Selling Herbal Products in the...
Receives Additional $3,473,044 on top of Initial $5,417,219 Funding as Investors Clamor for More. Tinley $TNYBF $TNY Raises...
Constellation Brands Appoints Robert Hanson As New President of Its Wine & Spirits Business. Are we good...
Volume has picked up considerably with 700,000 shares trading on each of the past two days, versus only 70,000 on 4/12/19,...
Tinley's Formulations Rate High on Leafly. Tinley's share price is beginning to move...
Top 25 Beverage Stocks for 2019. Beverage Stock Review Chicago IL / Beverage News...
Rick Gillis Makes Personal Investment of $276,000 in Tinley by Way of Private Placement. TORONTO and LOS ANGELES,...
If you would like your Brand featured or Executive featured for your Crowdingfunding video like Alex Jay from Juice Press, contact Roland Rick Perry at...