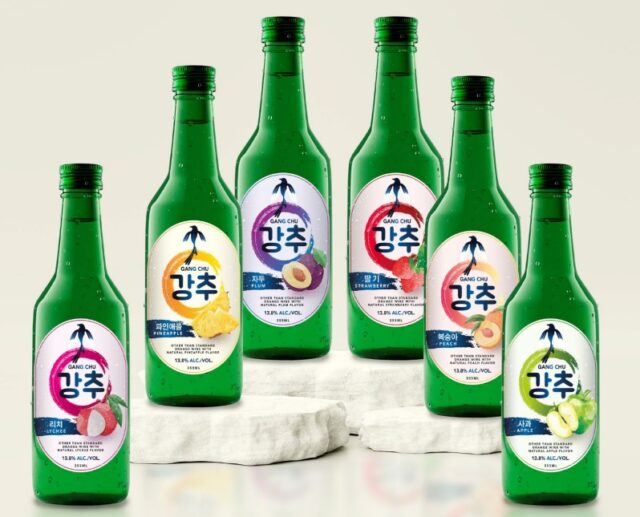 Good Spirits' Soju is a light refreshing alternative to flavoured vodkas and seltzers with subtle sweetness, and 13.8% ABV.
"We could describe the reception of Gang Chu since its launch as wildly popular, and in fact beyond our wildest expectations," stated John Anderson International Sales Director for Good Spirits (GSD) and SRI Brands.
Gang Chu is a Korean themed wine-based alcoholic drink, made with natural Korean fruits that have a mild fruity scent with an alcohol volume of 13.8%! Made in the US, by Good Spirits Distilling Gang Chu uses real South Korean fruit juice to provide an authentic, refreshing, and clean taste, being made with orange wine. Uncarbonated and beautifully balanced with a clean and refreshing taste, consumers can enjoy Gang Chu on ice, chilled, or straight. Many are using it as a substitute for Vodka in mixed drinks.
"The Gang Chu brand has plenty of appeal, starting with it's taste profile which is light, clean and refreshing. The beauty of the taste profile, is that it dovetails right into the appetite of millions in today's younger market, who left beer and and hard liquor behind for hard seltzers." He added, "Another spur to Gang Chu's popularity is its availability. "In the US, Soju has been seen as a distilled spirit that doesn't follow the rules of a distilled spirit, in a sense, it's almost watered down, and it can be served with the same license as a beer and wine license. Greatly expanding where consumers can find it for the first time."
Restaurants that want to serve soju don't have to apply for (or pay for) expensive liquor licenses in New York and California. If a business has a beer and wine license, then it can sell Soju. Restaurants can build low-alcohol cocktail lists by using soju as a vodka replacement, in turn boosting its popularity.
Gang Chu comes in a variety of well know flavors, furthering its popularity such as Peach, Strawberry, Apple, Pineapple, Lychee and Plum.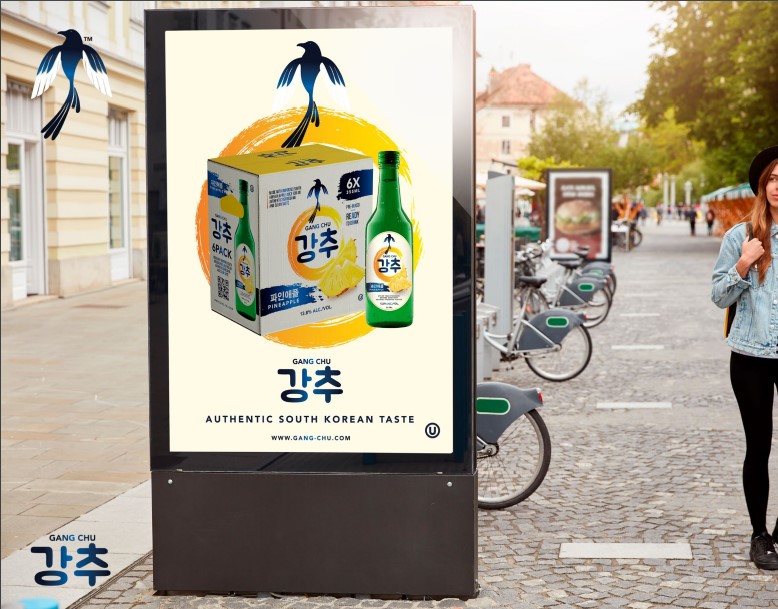 ---
SOJU FACTOIDS
The origin of Soju dates back to the 13th century Goryeo, when the Levantine distilling technique was introduced to the Korean Peninsula during the Mongol invasions of Korea (1231–1259), by the Yuan Mongo.
Soju is often referred to as "Korean vodka," and and while it comes in a number versions, it is the most popular alcohol in the world: According to The Spirits Business, Jinro Soju alone sold 95.3 million cases in 2022 — more than any other liquor brand in the world.
---
Soju: the Most Popular Booze in the World
Soju Explained: What Is It and How Do You Drink It?
Local Spirits Brand Champion 2021: Jinro!
---
#GSD, #good spirits, #lukas, #soju