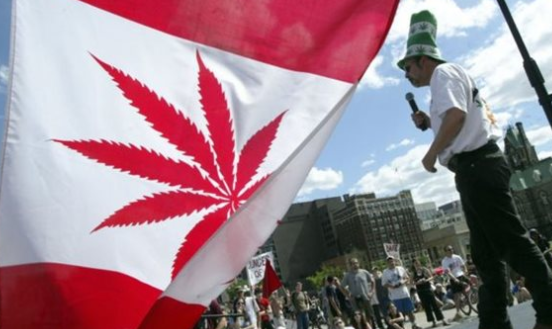 New client, going public today. Here's the official press release, we'll have descriptive release late morning. Interestingly, the Company on its Board of Directors has Steven Poirier. Steve was President of Moosehead Breweries, as well as Treasury Wine Estates!
Follow price action here: Canadian Securities Exchange. Trading opened at $1.49 CDN.
Biome Grow to begin trading on the Canadian Securities Exchange under the symbol "BIO."
TORONTO, Oct. 09, 2018 (GLOBE NEWSWIRE) — (CSE: BIO) – Biome Grow ("Biome" or the "Company") is pleased to announce that it will begin trading on the Canadian Securities Exchange ("CSE") at market open today under the trading symbol "BIO".
"Listing on the CSE represents a significant milestone in the growth and expansion of Biome as we continue to build a Canadian cannabis conglomerate," said Khurram Malik, Interim Chief Executive Officer of Biome. "We believe public listing will provide Biome increased visibility with prospective global investors, improved liquidity, and a more diversified shareholder base as we continue to grow through agreements, partnerships, and acquisitions across Canada and globally."
Biome is a rapidly growing cannabis company that, under the focused stewardship of experienced and respected leaders in the cannabis space, has acquired four subsidiaries and has approximately 390,000 sq. ft. of production capacity in operation or under development, including:
Highland Grow, its Nova Scotia-based company, which is already a Licensed Producer under Canada's Access to Cannabis for Medical Purposes Regulations ("ACMPR") and is nearing in on sales licensing, pending federal inspections and approvals. Highland Grow sits on 19 acres of farmland near Antigonish, NS and the production facility is in the process of being expanded to 100,000 sq. ft.
Back Home, its Newfoundland and Labrador-based company, is a late-stage ACMPR applicant. Its facility will be expanded to 168,000 sq. ft. of production capacity in four phases.
P-209, its facility in Norwich, ON, is also a late stage ACMPR applicant that, pending the requisite federal inspections and approvals, is expected to be in a position to receive licensing shortly after work is completed to bring the facility to 87,000 sq. ft. of production capacity.
Weed VR, a proprietary multi-platform virtual retail catalog system that will create a comprehensive strain library, is a recent acquisition that will allow Biome to offer an informative and engaging buying experience to consumers without them ever having to enter a traditional dispensary setting.
Biome is also focused on establishing strong regional ecosystems and building relationships that strengthen local communities, including the three-year partnership it has with St. Xavier University to conduct a range of cannabis focused research initiatives.
"Biome is unique through the diversity of our holdings and in that we are steered by some of the best leaders and experts in the cannabis industry, from finance, life science technologies, regulatory affairs, pharmaceuticals, business building and marketing," added Malik. "We are poised to be leaders in Canada's cannabis industry with pending legalization, while keeping our eyes squarely on the burgeoning global market, and today's listing on the CSE positions us to realize even greater success."
Biome's CSE listing follows the recent completion of the previously announced three-cornered amalgamation transaction (the "Transaction") involving Orca Touchscreen Technologies Ltd., Cultivator Catalyst Corp. and 1151856 B.C. Ltd.. Details of the Transaction are available at www.sedar.com.
The securities mentioned herein have not been and will not be registered under the United States Securities Act of 1933, as amended (the "Securities Act"), or any state securities law and may not be offered or sold in the United States absent registration or an applicable exemption from registration under the Securities Act and applicable state securities laws. This news release shall not constitute an offer to sell or the solicitation of an offer to sell or the solicitation of an offer to buy any securities, nor shall there be any sale of securities in any jurisdiction in which such offer, solicitation or sale would be unlawful prior to registration or qualification under the securities laws of any such jurisdiction.
For further information, please contact:
Alise Mills
[email protected]
778-928-0267
About Biome
Biome has four wholly-owned subsidiaries including: Highland Grow Inc., a licensed producer in Nova Scotia under Canada's ACMPR; The Back Home Medical Cannabis Corporation, a company incorporated under the laws of the Province of Newfoundland and Labrador and in the late stages of applying for a license under the ACMPR; P-209 Inc., a company incorporated under the laws of the Province of Ontario and in the late stages of applying for a license under the ACMPR and; Weed Virtual Retail Inc., a company incorporated under the laws of the Province of Ontario in the business of operating a new virtual reality technology platform focused exclusively on the medical and recreational cannabis markets. Biome is a Canadian-based company with national and international business interests.
Forward-Looking Information
This news release contains forward?looking statements and forward?looking information within the meaning of applicable securities laws. These statements relate to future events or future performance. All statements other than statements of historical fact may be forward?looking statements or information. Generally, forward-looking statements and information may be identified by the use of forward-looking terminology such as "plans", " expects" or "does not expect", "proposed", "is expected", "budgets", "scheduled", "estimates", "forecasts", "intends", "anticipates" or "does not anticipate", or "believes", or variations of such words and phrases, or by the use of words or phrases which state that certain actions, events or results may, could, would, or might occur or be achieved. More particularly and without limitation, this news release contains forward?looking statements and information concerning the Company's expectation of being listed at the open of the market, expectations and benefits that will be obtained with a listing including increased visibility to investors, liquidity and diversity of shareholder base, development expectations, potential for investment and its subsidiaries business operations. Forward-looking statements consist of statements that are not purely historical, including any statements regarding beliefs, plans, expectations or intentions regarding the future. By their nature, forward-looking statements involve numerous assumptions, known and unknown risks and uncertainties, both general and specific, that contribute to the possibility that the predictions, estimates, forecasts, projections and other forward-looking statements will not occur. These assumptions, risks and uncertainties include, among other things, the state of the economy in general and capital markets in particular, anticipated costs, the ability to achieve its goals, and other factors, many of which are beyond the control of the Company. Forward-looking statements contained in this press release are expressly qualified by this cautionary statement.
Factors that could cause the actual results to differ materially from those in the forward-looking statements include, failure to obtain regulatory approval, the continued availability of capital and financing, and general economic, market or business conditions, changes in legislation and regulations, increase in operating costs, failure of counterparties to perform their contractual obligations, litigation, the loss of key directors, employees, advisors or consultants and fees charged by service providers.
The forward-looking statements contained in this press release are made as of the date of this press release. Except as required by law, the Company disclaims any intention and assumes no obligation to update or revise any forward-looking statements, whether as a result of new information, future events or otherwise. Additionally, the Company undertakes no obligation to comment on the expectations of, or statements made by, third parties in respect of the matters discussed above. The Exchange nor its Market Regulator (as that term is defined in the policies of the Exchange) does not accept responsibility for the adequacy or accuracy of this news release.
Read more at Stockhouse
@biogrowme $BIO