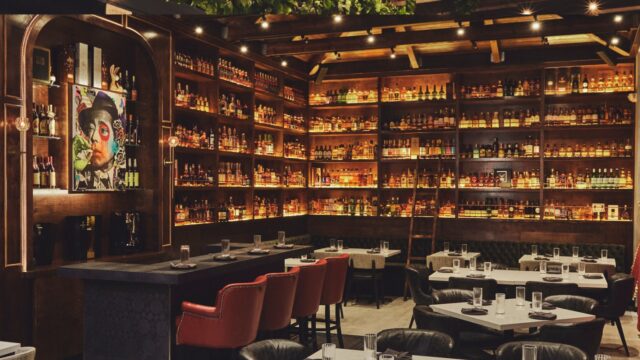 Here's Our Favorite Alcohol, Non-Alcohol and Exciting Privately Held Beverage Start-Ups.
Chicago IL / Beverage News Wire / November 07, 2022 / Institutional Analyst Inc. (IA) announced today it released the '2023 and Beyond' Beverage Stock Watch List.
The Beverage Stock Review and Beverage Start-Up News are two of the most comprehensive financial portals and newsletters today on Wall Street, covering private and publicly traded companies in the beverage industry.
IA is an independent investment research firm founded in 1998 with the launch of the "Internet Stock Review," additionally provides coverage for companies in a number of distinct industries including Biotech, Stem Cells, Internet, Psychedelics and Private Equity.
"After launching the Beverage Stock Review in 2015, our research efforts continue to cover soft drinks, brewers, wineries and distillers of all sizes – both here and abroad," stated Roland Rick Perry Managing Director of IA. Hardly a year goes by when we don't read about some obscure company that started with a handful of employees and a few barrels of beer or a hundred cases of a vitamin-infused drinks – that go on to regional or national success" he added.
"Investors from across the country and abroad are on a never ending search for the next Monster Beverage ($MNST) started by the Hansen Brothers who sold juice to film studios and small retailers in Southern California, or the next Glacéau Smartwater which was started by Darius Bikoff using his personal savings while he was in the midst of a divorce and bankruptcy and was sold to the Coca-Cola ($KO) for $4.1 billion in cash in 2007, or the next Boston Beer ($SAM) which was founded in 1984 by Harry Rubin, Lorenzo Lamadrid and Jim Koch; who brewed his first batch of the beer in his kitchen, using the original family recipe. Today, despite sales of $2 billion last year, Boston Beer continues to be an impressive growth company story" noted Mr. Perry.
The Beverage Stock Review was created as a starting point to help those investors searching for the next big thing, be it a coconut water created in the Philippines, a kombucha drink made in Los Angeles, or a craft beer brewed in Edmonds WA. Our database of publicly traded companies on Wall Street is growing daily with the addition of smaller unheard-of companies, choosing to go public via crowdfunding, reverse merger, or a direct filing of an S-1.
With deep ties to Wall Street, Institutional Analyst Inc. launched a consulting division in the summer of 2015 in partnership with a number of industry experts, legal firms, and regional investment banking firms. With a goal of helping development-stage beverage companies decide if they are ready for a public offering, or what is required from both a practical and regulatory standpoint to successfully go public.
"The Top Beverage Stocks for 2023, is neither an exhaustive list nor a recommended list," Roland Rick Perry stated. "This year's market capitalizations range from under $5 million to in excess of $3 billion. The companies we elected for one reason are another, are companies that we find interesting from any one of a variety of consumer or data-points.
Having gone on hiatus from 2019 to date, we return during the current market downturn with household names like Boston Beer, that after reaching a high of nearly $1,300 per share in early 2021, collapsed by over 75% hitting a recent 52-week low of around $290.
The 2015 Watch List Included Alkaline Water which rose 450% from $0.94 to $5.18, New Age Beverages which rose 3,660% from $0.25 to $9.40, and Celsius which rose 11,700% from $0.99 to $117. Past performance is no indication of the future, but including acquisitions of Castle Brands and Craft Brewing, the list hit it out of the ballpark.
Top Beverage Stocks for 2023 and Beyond.
BarFresh (BRFH) $1.93
DrnxMyth (Private)
Good Spirits Distilling (Private)
The VitaCoco Company (COCO) $10.25
Eastside Distilling (EAST) $0.30
Iconic Brands (ICNB) $0.17
MGP Ingredients (MGPI) $113
Boston Beer | Sam Adams (SAM) $376
Tinley Beverage (TNYBF) $0.05
Fresh Vine Wine (VINE) $1.74
The Alkaline Water Company (WTER) $0.30
Barfresh (BRFH). Premeasured, Prepackaged and Perfection. Barfresh has dropped from a peak of $9.62 to $1.90 recently and now has a market cap of just $26 million. From pandemic sales of $2.5 million in 2021, sales increased to $6.7 million in 2021 and $9.7 million for the TTM.
Barfresh Food Group is a developer, manufacturer and distributor of ready-to-blend and ready-to-drink beverages, including smoothies, shakes and frappes, primarily for the education market, foodservice industry and restaurant chains, delivered as fully prepared individual portions or single serving and bulk formats for on-site preparation.
The Company's single serving, on-site prepared product utilizes a proprietary, patented system that uses portion-controlled pre-packaged beverage ingredients, delivering a freshly made frozen beverage that is quick, cost efficient, better for you and without waste. The Company has a foreseeable path to $100 million in 3-5 years.
Barfresh website Investor contact John Mills ICR 646-277-1254
---
DrnxMyth (Private). Drnxmyth, is by far our favorite ready-to-drink brand on the market today. These are kept cold and come packaged in unique two-chamber containers, booze on top, juice on the bottom. Twist the two together, shake and you've got a cocktail ready for a glass of ice, equal to if not better than what you'd get in a cocktail lounge.
They've solved a problem that's vexed the spirits industry for years: creating a truly delicious cocktail with fresh ingredients in ready-to-drink form. No heat pasteurization, no preservatives. We'll keep our refrigerator and beach coolers stocked with them.
Drnxmyth website. Investor contact [email protected]
---
Good Spirits Distilling (Private). Harry Lukas founder of massively successful Kansas City based retail liquor giant Lukas Liquors, now has his eyes set on the lucrative distillery business.
Being on the front lines for so long as a major retailer, Lukas has a second sense, let's call it 'inherent by experience' in knowing which brand is going to be small yet profitable, which going to work big, and which will be a breakout brand. As well as knowing what simply won't work at all. He has, as the saying goes, "seen it all."
Regardless of price range, either a value or a premium brand and across all categories – be it Whiskey, Vodka, Rum or Tequila – Harry's team knows how to distill it and Harry's team knows how to sell it. The Knowledge and experience come from witnessing the hundreds of millions in sales, that crossed over his retail counters over the past two decades. He was there to see the launch and growth of brands like Casamigos Tequila, Deep Eddy Vodka, Fireball Whiskey and Tito's Handmade Vodka
We had a chance to visit the bottling plant earlier this year. In quick order they've expanded the distillery from an original plant size of a mere 2,400 square feet, to four buildings in the complex. This includes two buildings at 23,500 and 24,000 sq. feet. An 8,500 sq. ft. production facility and a 10,000 sq. foot dry materials storage building. Plus, they lease 18,000 sq. feett in the caves for storage. The total occupied square footage is 84,000 as in room for the future.
They have created a truly state-of-the-art manufacturing and warehouse facility. Capabilities include traditional bottling, canning, soft-sided packaging, and custom PET bottle manufacturing. Their new line of cream-based liqueurs, hard seltzers, ready to drink (RTD) and frozen adult popsicles. All of these offerings it should be noted are also available to clients (private label) who desire to have their own brand – where Good Spirits provides A-Z services. This means starting from an idea to label design, bottling design, formulation, bottling, capping and shipping to retail.
Good Spirits has proven its ability to acquire, incubate, and grow high quality spirits both domestically, and internationally via its well invested end-to-end USA platform, including distilling, distribution, marketing, traditional retailing and e-commerce. Saying they have a bright future would be an understatement. It would be wise to follow this Company in its early years. for if and when they eventually decide to go public.
RELATED: Liquor Legend Harry Lukas, Launches Good Spirits Distilling.
RELATED: Midwest Wine Retail Giant: Lukas Wine And Spirits Superstore
Good Spirits website. Investor contact [email protected]
---
The VitaCoco Company (COCO) $10.25. A strong performer the first month after its $15 IPO gaining 40% and a valuation just over $1 billion, it has since drifted below its IPO price and seems to have settled at near $10.
The current market cap has fallen from a peak of $1.2 billion to $570 million. Sales for 2020 were $310 million, 2021 $379 million and $414 million TTM. Enough said at half its peak valuation.
The Vita Coco Company was co-founded in 2004 by Chairman Michael Kirban and Ira Liran, who met in their 20's with no business experience. Pioneers in the functional beverage category, The Vita Coco Company's brands include the leading coconut water, Vita Coco; clean energy drink Runa; sustainable enhanced water, Ever & Ever; and protein-infused water, PWR LIFT.
---

Eastside Distilling (EAST) $0.30. Eastside is a small but impressively brand diversified producer and marketer of craft spirits. Its alcoholic beverage categories include whiskey, vodka, gin, rum, tequila, and Ready-to-Drink.
Some of its brands include Azunia Tequila, Hue-Hue Coffee Rum, Portland Potato Vodka, and Burnside Whiskey. Its operations include packaging, producing, marketing, and distributing alcoholic beverages. Eastside distributes its products in more than 45 states of the United States.
While recent growth has relatively been flat, the share price has been anything but. Falling from a high of $4.38 a share in the summer of 2021 to a more recent $0.30, provides an interesting entry point for speculative beverage investors. Annual sales have grown from $6 million in 2018 to $15.5 million in 2019, followed by $13.7 million, and $12.3 million in 2021 – rebounding to $14.3 million for the trailing twelve months.
The most exciting development has been the acquisition of a Hinterkopf D240 digital can printer, early in 2022. Since they started their aluminum digital can printing operation during the second quarter of 2022, the Company has ramped up printing to include two shifts and has reached the two million cans printed milestone earlier this month. Craft is supplying digitally printed cans to craft beverage customers throughout the Pacific Northwest.
They additionally operate fourteen Wild Goose MC-250 machines, with the capacity to can over 115,000 barrels per year or 600-800 cases per shift. They offer low minimum order quantities, quick turnaround time, and an array of decorating features that can manage any volume. The fast-growing list of clients include Two Beers Brewing, Silver Moon Brewing, Schilling Hard Cider, Portland Cider, Breakside Brewing and Schooner Exact.
Never heard of them? That's why it's one of our favorite transitional plays. The Company has set aggressive revenue targets of $42 million in 2023, and $69 million in 2025.
Transition seems to be firmly underway with a new CEO, CFO, CMO, SVP Sales, and SVP Craft C+B.
Website Eastside and Craft Canning Investor contact [email protected]
---
Iconic Brands (ICNB) $0.17. We'd like to say this is our top turnaround idea, but in reality, it's more a rebirth following a $40 million funding in 2021. Soon to be called TopPop Packing nearly overnight, Iconic morphed from Celebrity backed brands doing under $2.8 million in 2020, to $4 million in the 1st quarter of 2022 adding $6.6 million in 2nd quarter of 2022. The company is now positioning itself as a powerhouse private label packager, landing contracts from Fortune 500 contracts with products like Parrot Bay's wildly popular frozen Mojito's and Daiquiris.
All of this is being done from a new 64,000 sq foot state-of-the-art bottling and packaging plant. By every measure, this is an entirely new company with enormous potential. The facility is expected to produce 80 million units by the end of 2022, up from 8 million units in 2020. Capacity looks like 150 million implying years of growth potential.
New management comes from well-known mega-beverage companies such as Anheuser-Busch, Coca Cola, and Southern Glazer Wine & Spirits.
Website Iconic Brands and TopPop Packaging Investor Contact [email protected]
---
MGP Ingredients (MGPI) $113. While it doesn't offer the excitement (or risk) of a single brand company having a breakout brand, distilling solutions, the private label distillery business, is still the driver of the business as its revenues are roughly double that of the branded spirits business. Meaning that if they produce (behind the scenes) for a breakout brand, they will benefit. And if they private label for 10-15 brands that are near breakout success, they will also benefit greatly.
While the share price melted during the pandemic falling from $54 to $20, the comeback has been startling driven by sales growth from $395 million in 2020 to $626 million in 2021 and $733 million for the trailing twelve months.
We shouldn't downplay in-house brands as it isn't inconceivable, that they do create a breakout brand in house, which could result in their branded spirits division ($184 million) outperforming the private label division ($353 million). We are nonetheless a big fan of private label bottling as it permits third parties to come to market with 'new' whiskey/bourbon brand in weeks rather than years. It additionally reduces working capital requirements by eliminating the need to build or expand distillation capacity and warehouses (if successful) and provides a long-term supply solution.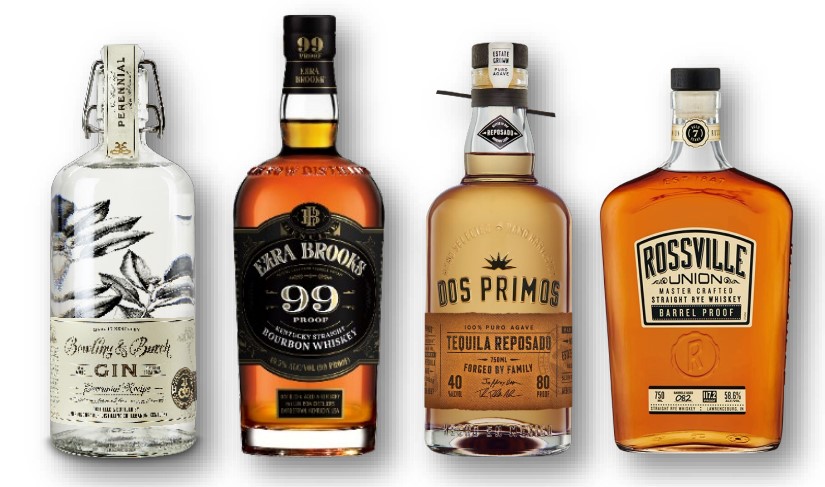 The most important recent event was the acquisition of Luxco brands in August of 2021 for $475 million. Founded in St. Louis in 1958, where it is headquartered, it is owned and operated by the Lux family. Its portfolio of core brands includes: The Pearl® Vodka, Rebel Yell® Bourbon Whiskey, Ezra Brooks® Bourbon Whiskey, Everclear®, Juarez® Tequila, El Mayor® Tequila, Exotico® Tequila, Arrow® Cordials, Saint Brendan's® Irish Cream, and Yago® Sant'Gria, and other well-recognized brands. One can only imagine where this company could be in ten years.
Website MGP and Luxco Investor contact
---
Boston Beer | Sam Adams (SAM) $376
If a picture is worth a thousand words, a chart can be worth a thousand points on Wall Street. Boston Beer rose an incredible 1000 points from $300 in the pandemic low to $1,300 in April of 2021 only to fall back to the $300's a year later. Leaving investors to wonder if people stopped drinking beer or Truly altogether, their hard seltzer offering. The answer is no, they didn't stop. Sales in Truly were down 15%, but it is still the number two seller in the category, following Twisted Tea and Angry Orchard which are both number one in their category. Truly, it's worth mentioning is being reformulated and Truly Vodka Seltzer is gaining speed in popularity.
While Twisted Tea has been growing double digits for 20 years, even off a larger base, volume growth has still accelerated from 24% year-to-date, to 33% in the most recent 13 weeks. Today the 24-ounce can is the fourth largest volume single-serve brand nationally. We think with the recent addition of Twisted Tea in twelve packs (August 2021) could produce a welcome surprise to investors. Sometimes you want a 24 ounce can, but most times not.
Website Boston Beer and Twisted Tea
---
Tinley Beverage (TNYBF) $0.05. Despite share price performance which might suggest otherwise, we think the future is significantly bright for Tinley Beverage.
We consider their Long Beach CA bottling facility, which can infuse any downstream products with THC to be the number one destination for contract manufacturing. Despite three years in the making, it wasn't until earlier in the year that they passed validation by a registered process authority, an expert who certifies methods for safe food and beverage manufacturing. The validation process confirmed that the tunnel pasteurizer meets the micro-organism control specifications for temperature and hold time across a representative range of beverage product and container types.
Unlike flash or vat pasteurization—alternative methods employed at other beverage manufacturers—the tunnel pasteurizer offers the additional advantage of a single-step process for preservative free micro-organism control of both beverage contents and container, avoiding the need for separate container sterilization".
We believe it is finally game on, for Tinley Beverage. For speculative investors with a three-year time horizon, we believe that current price levels offer a spectacular entry point. Recently announced client wins include Kroniq, LLC founded by Fashion designer and entrepreneur Mustafa Wafa. Gem + Jane, a brand licensed to Solidarity Brand. Moneta brand, owned by Moneta, LLC. Drippy an exotic THC and CBN-infused natural soda helmed by Michael Thale and includes other successful entrepreneurs with experience across the beverage, cannabis, music and tech sectors. Syreness a female-owned cannabis brand created by entrepreneur/cannapreneur Angie Stevenson. Vibe, luxury brand executive and serial entrepreneur Thomas Hodges. Mary Jones for publicly traded Jones Soda. 'Green Monké' Happy Sodas for St. Peter's Spirits. Soma Beverage in collaboration with the brew masters at BJ's Restaurants, Inc. 'Not Your Father's Root Beer' with Pabst Labs.
Website Drink Tinley Investor contact Teddy Zittell
(310) 507-9146
---
Fresh Vine Wine (VINE) $1.60. Fresh Vine Wine, Inc. (NYSE American: VINE) is a premier producer of lower carb, lower calorie premium wines in the United States, kicking off a 2022 growth plan following its IPO in mid-December 2021. Fresh Vine Wine's brand vision is to lead the emerging natural and accessible premium wine category.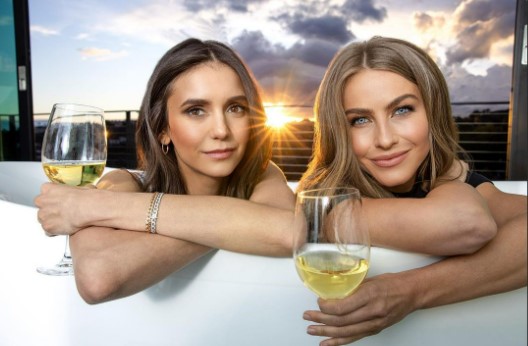 Fresh Vine Wine positions its core brand lineup as an affordable luxury, retailing between $14.99-$24.99. Fresh Vine Wine's varietals currently include Limited Reserve Cabernet Sauvignon, Cabernet Sauvignon, Chardonnay, Sauvignon Blanc, Pinot Noir, Brut Rosé Sparkling, and Rosé. Sales were $217,000 in 2020, $1.7 million in 2021 and $3.1 million for the trailing twelve months. Recently four of its vintage wines have received prestigious 2022 Sommeliers Choice Awards.
Vine Wine recently stated that they have signed with four of the five largest beverage distributors in the United States and have produced inventory of their award-winning wines to quickly capture growing demand. Now, with infrastructure firmly in place, they are in position to drive revenue in the second half of the year, particularly in the critical holiday season.
Website Fresh Vine Wine Investor contact [email protected]
---
The Alkaline Water Company (WTER) $0.30. Like many other companies on our Watch List, it's hard if not impossible to tell the rapid growth this company has enjoyed since it was founded, less than a decade ago with minimal advertising.
With nearly $200 million in sales over the last five years, the Alkaline Water Company announced that it would be tightening its belt. The combination of Alkaline88's rising brand power and new cost-cutting measures puts the Company in a strong position for much more efficient, and ultimately self-sustaining, growth," stated Frank Lazaran. President and CEO.
Here's a peak at their incredible sales growth starting near zero in 2014. $4.1 million in 2016, $19.8 million in 2018, $38.4 million in 2020 and $60.6 million in 2021. And the stock is at $0.30 down from a peak of $5.24 in 2018.
Revenue surprises may come to the upside, as the Company has received orders from over 8,000 stores for their two liter sized bottle, available as an individual unit, or in the six-pack "Shaq Paq."
Website Alkaline Water Investor contact Jeff Wright 866-242-0240
---
About Institutional Analyst
Institutional Analyst Inc. (IA), an independent investment research and investor relations firm. IA is a leading publisher of news, perspective and market intelligence reports on the equity markets. Working with publicly traded corporations, the firm seeks out small-cap companies which have products and/or services and management which can best be described as "best of breed." To best align itself with shareholders, IA typically seeks to have 90% of its retainer, represented by an equity stake in its client companies. When compensated for providing research reports or coverage, IA will provide all details on its website or report in a manner fully compliant with current regulatory guidelines. While we are not an impartial organization, we endeavor our best to initiate research coverage on companies which believe may perform well after initiating coverage.
Senior executives at publicly traded companies seeking to expand their awareness amongst investors who have an interest in beverage stocks, may contact us at the number listed below, initial contact by email is preferred.
Founded in 1995 and based in Chicago, the heart of the trading industry, Institutional Analyst has offices in Beverly Hills, CA, Chicago IL, Delray Beach, FL and Port Jefferson, NY.
About the Beverage Stock Review
By combining Wall Street Experts with Industry experts such as those who actually distribute beverages (Beer, Wine, Liquor, Sport Nutraceuticals and Energy drinks) directly to super market and warehouse chains, as well as to hotels and restaurants — we have a unique perspective on what is catching on early with consumers — versus what just may be a short term fad. Find out what we know, by subscribing to our free weekly newsletter.
The Beverage Stock Review website provides select news coverage for each company on the Watch List, enabling investors to easily follow the entire group with a single visit. Each Friday we issue a weekly "head-line" wrap up of beverage industry news via our free newsletter. Also included are links to third party industry expert websites and leading news sources such Beverage Industry, Beverage World, BevNet, Liquor.com, Beverage Business Insights, Power Brands, Brewbound, The Spirits Business, the International Bartenders Association and research reports from a broad spectrum of Wall Street sources.
Beverage Stock Review Website: http://www.beveragestartupnews.com
Disclaimer
Please see full terms of use and disclaimers on the Institutional Analyst Inc website applicable to all content provided by IA, wherever published or re-published: Past and current clients include Good Spirits, Eastside Distilling, Tinley Beverage and the Alkaline Water Company. Disclaimer Details
Forward-Looking Statements
This release contains forward-looking statements within the meaning of Section 27A of the Securities Act of 1933, as amended, and Section 21E of the Securities Exchange Act of 1934, as amended. All forward-looking statements are inherently uncertain as they are based on current expectations and assumptions concerning future events or future performance of the company. Readers are cautioned not to place undue reliance on these forward-looking statements, which are only predictions and speak only as of the date hereof. In evaluating such statements, prospective investors should review carefully various risks and uncertainties identified in this release and matters set in the company's SEC filings. These risks and uncertainties could cause the company's actual results to differ materially from those indicated in the forward-looking statements.