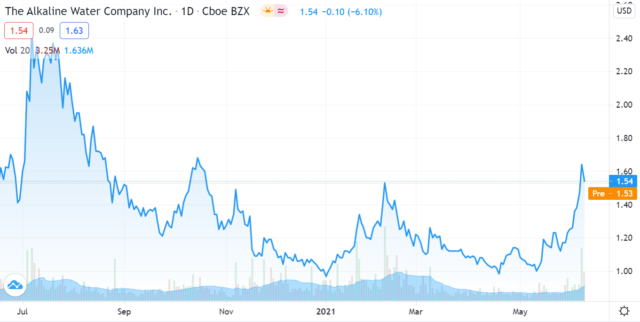 Up 53% From its Recent Low, Investors are Warming up to the Leading Publicly Traded Alkaline Water Producer.
Both investors and consumers are warming up to Alkaline Water's A88 bottled water.
IMPRESSIVE WORD OF MOUTH GROWTH $4 MILLION TO $40 MILLION IN 5 YEARS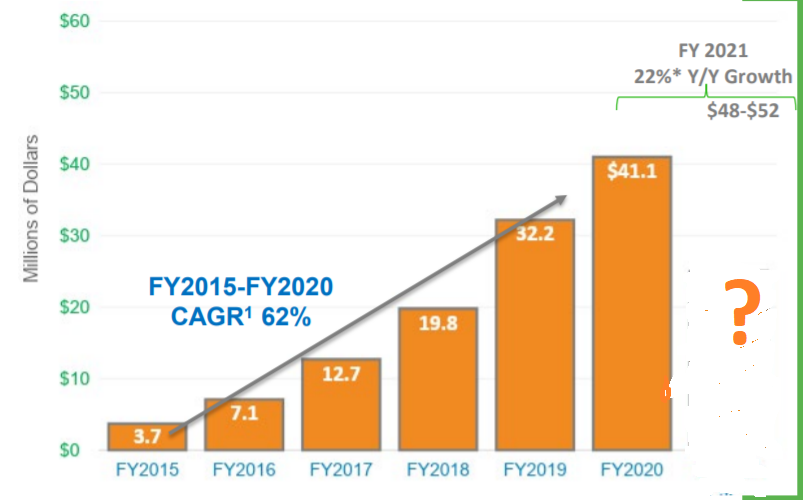 ---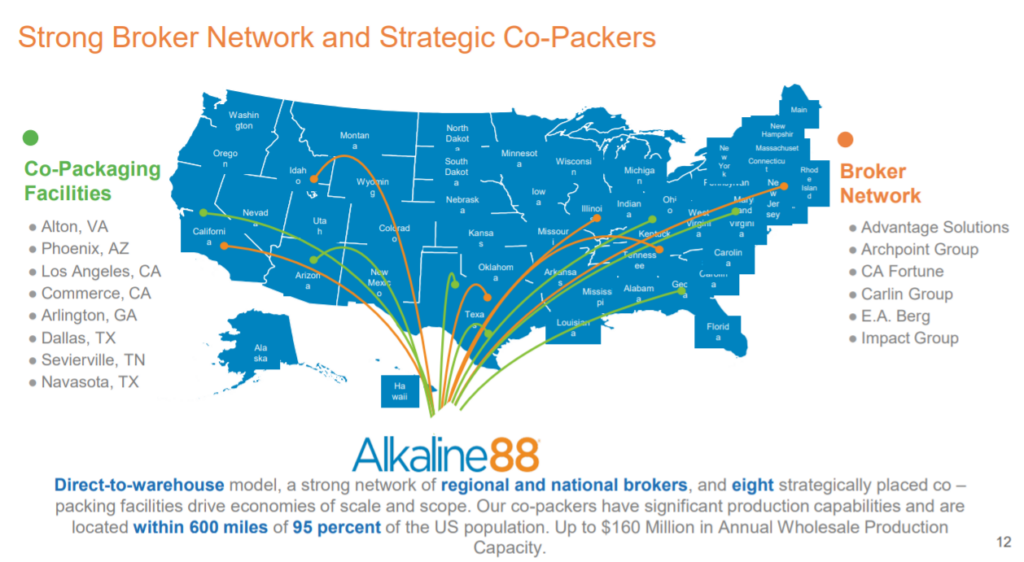 ---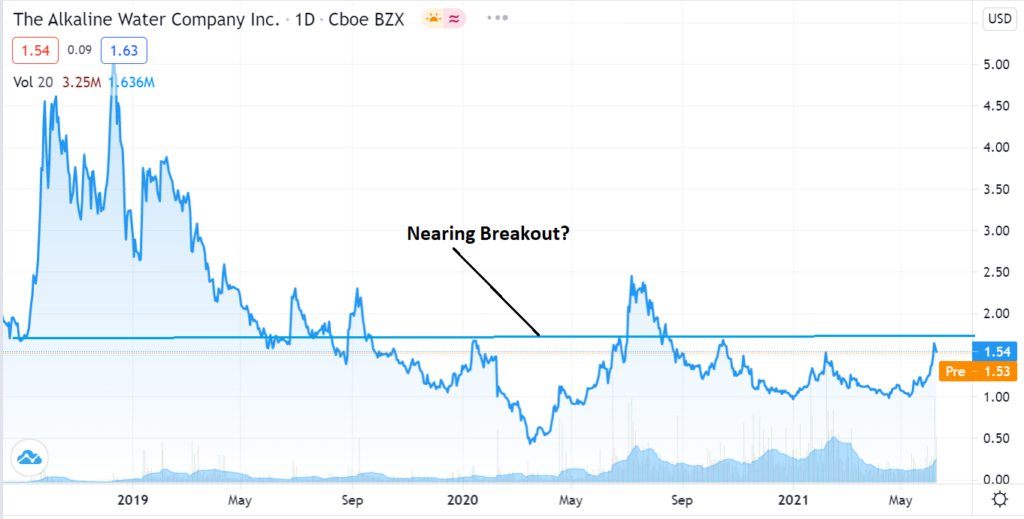 The Alkaline Water Company Inc. is the largest independent player in the alkaline water market that is expected to reach $1 billion by next year. As the name implies, the Scottsdale, Arizona-based company specializes in producing drinking water with trace minerals and electrolytes and a higher pH, specifically 8.8, than regular drinking water, which has a neutral pH of 7.
RELATED: The Alkaline Water Company set to join Russell Microcap Index
M&A Activity Picks Up in F&B Sectors, Including Functional Water Assets Space (Network News Wire)
The writing has been on the wall for two decades that consumer trends were headed away from sugary drinks and straight toward more flavorful and functional waters that are perceived as far healthier. Beverage companies have had to adapt, and the majors have shown that they're not afraid to open their checkbooks in order to carve back some of the evaporating soda revenue via value-added waters.
Coca-Cola Company (NYSE: KO) may be best known for its eponymous brand, but the product lineup runs deep into other beverages, including popular offerings such Powerade, I LOHAS, Bon Aqua and Dasani that generate more than $1 billion each annually for Coke. In 2007, Coke made its then biggest ever acquisition, paying $4.1 billion for Glaceau Vitamin Water, which was doing $350 million in annual sales (11.7x gross revenue). Coke has since grown the brand to over $1 billion in annual sales.
PepsiCo Inc. (NASDAQ: PEP) has been no stranger to the acquisition pathway to diversify from carbonated beverages. In 2018, Pepsi shelled out $3.2 billion in for SodaStream in 2018, a 31% premium to a stock that was already up substantially for the year. During the latest quarter before the deal was announced, SodaStream brought in a record $171.5 million (equating to a 4.7x gross revenue buyout). Last year, at the peak of the pandemic in March, Pepsi agreed to pay $3.85 billion for the popular energy drink maker Rockstar Energy Beverages, a buyout meant to give Pepsi more exposure to rising demand in the functional beverage space.
Nestle SA ADR (OTC: NSRGY) shook up the beverage market this year while ultimately sending a clear message where its expertise sees the best market opportunity. Terms weren't disclosed, but Nestle announced that it had acquired Essentia. The acquisition news came only weeks after Nestle sold its North American bottled water business, essentially a collection of spring water brands, to private equity firms One Rock Capital Partners and Metropoulos & Co. for $3.2 billion. Nestle believes the sale has it better positioned to capture emerging consumer trends, such as functional water.
Papa John's International Inc. (NASDAQ: PZZA) makes sure its menu caters to those seeking alternatives to carbonated soda. The company is partnered with both Pepsi and Coke, meaning the restaurant, depending on location serves Aquafina, LIFEWTR, Dasani, Gatorade, and Montpellier Sparkling Water, made by Canadian Pepsi bottler Alex Coulombe ltée, with Pepsi holding the U.S. contract and Coke serving most international locations.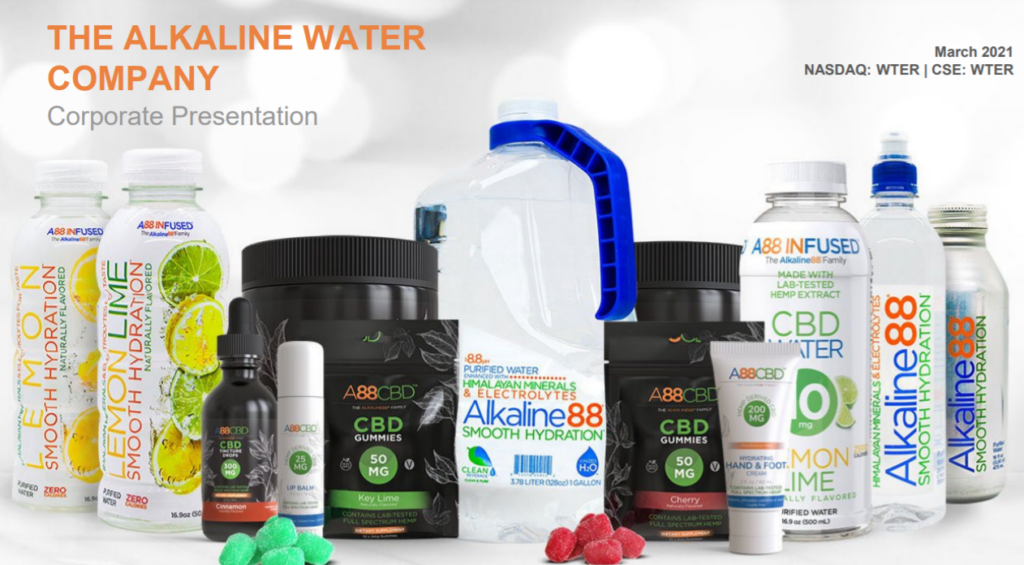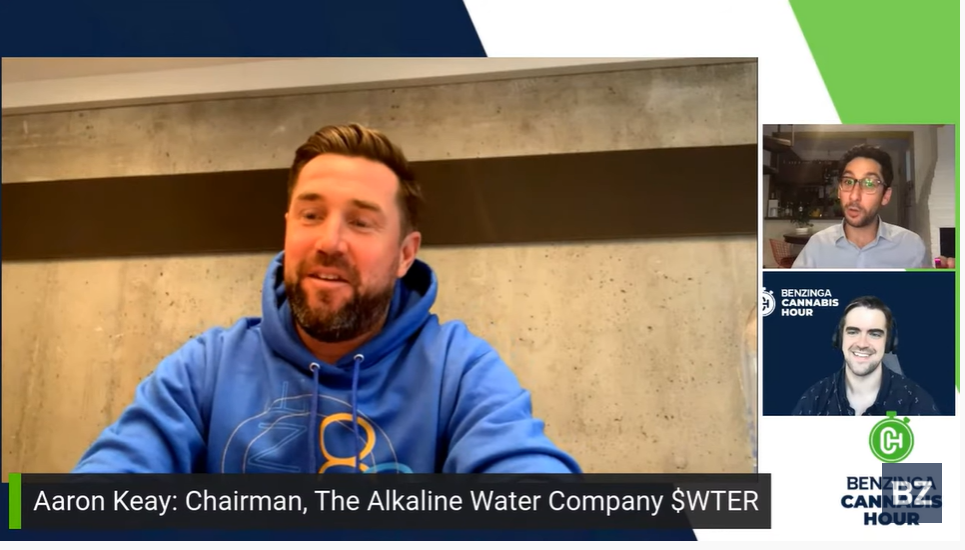 Disclaimer.
This post release contains "forward-looking statements." Statements in this news release that are not purely historical are forward-looking statements and include any statements regarding beliefs, plans, expectations, or intentions regarding the future. Such forward-looking statements include, among other things, the Company's addition to the Russell Microcap Index will only heighten the awareness of the Company's stock on Wall Street; that the Company is working hard to add value for each of the Company's clients, consumers and shareholders; and that new flavors for A88 Infused™ flavored water are coming soon.
The material assumptions supporting these forward-looking statements include, among others, that the demand for the Company's products will continue to significantly grow; that the past production capacity of the Company's co-packing facilities can be maintained or increased; that there will be increased production capacity through implementation of new production facilities, new co-packers and new technology; that there will be an increase in number of products available for sale to retailers and consumers; that there will be an expansion in geographical areas by national retailers carrying the Company's products; that there will be an expansion into new national and regional grocery retailers; that there will be an expansion into new e-commerce, home delivery, convenience, and healthy food channels; that there will not be interruptions on production of the Company's products; that there will not be a recall of products due to unintended contamination or other adverse events relating to the Company's products; and that the Company will be able to obtain additional capital to meet the Company's growing demand and satisfy the capital expenditure requirements needed to increase production and support sales activity. Actual results could differ from those projected in any forward-looking statements due to numerous factors. Such factors include, among others, governmental regulations being implemented regarding the production and sale of alkaline water or any other products, including products containing hemp/CBD; the fact that consumers may not embrace and purchase any of the Company's CBD-infused products; the fact that the Company may not be permitted by the FDA or other regulatory authority to market or sell any of its CBD-infused products; additional competitors selling alkaline water and enhanced water products in bulk containers reducing the Company's sales; the fact that the Company does not own or operate any of its production facilities and that co-packers may not renew current agreements and/or not satisfy increased production quotas; the fact that the Company has a limited number of suppliers of its unique bulk bottles; the potential for supply-chain interruption due to factors beyond the Company's control; the fact that there may be a recall of products due to unintended contamination; the inherent uncertainties associated with operating as an early stage company; changes in customer demand and the fact that consumers may not embrace enhanced water products as expected or at all; the extent to which the Company is successful in gaining new long-term relationships with new retailers and retaining existing relationships with retailers; the Company's ability to raise the additional funding that it will need to continue to pursue its business, planned capital expansion and sales activity; and competition in the industry in which the Company operates and market conditions. These forward-looking statements are made as of the date of this news release, and the Company assumes no obligation to update the forward-looking statements, or to update the reasons why actual results could differ from those projected in the forward-looking statements, except as required by applicable law, including the securities laws of the United States and Canada. Although the Company believes that any beliefs, plans, expectations, and intentions contained in this news release are reasonable, there can be no assurance that any such beliefs, plans, expectations, or intentions will prove to be accurate. Readers should consult all of the information set forth herein and should also refer to the risk factors disclosure outlined in the reports and other documents the Company files with the SEC, available at www.sec.gov, and on the SEDAR, available at www.sedar.com.
Client, see report for full disclosure and disclaimer details.