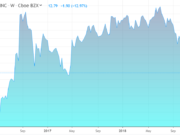 Anheuser-Busch InBev (NYSE: BUD) looks like it's sitting in the catbird seat regardless of whether or not it makes a "qualifying offer" to purchase...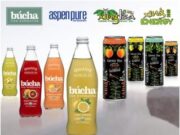 I'd now like to turn the call over to Greg Gould, Chief Financial Officer. Greg? Read Full Transcript Here.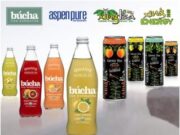 Merger isn't the end, it's just the beginning. (May 2016). CLICK HERE FOR REPORT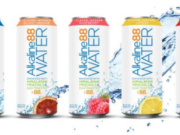 First Quarter Fiscal 2020 Sales Reach a Record $10.2 Million, up 28.8% Y/YReported Highest Ever Monthly Sales of $3.8 Million in June...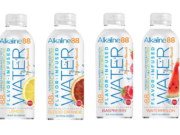 Conference call 9:00 Today. Date: Thursday, August 8, 2019Time: 9:00 AM Eastern Time (ET)Dial-in Number for U.S. and...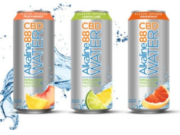 SCOTTSDALE, Ariz., Aug. 06, 2019 (GLOBE NEWSWIRE) -- The Alkaline Water Company Inc. (NASDAQ and TSXV: WTER) (the "Company"), a leading producer...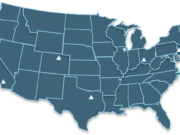 SCOTTSDALE, Ariz., July 18, 2019 (GLOBE NEWSWIRE) -- The Alkaline Water Company Inc. (NASDAQ and TSXV: WTER), a leading producer of premium bottled alkaline...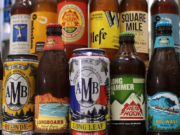 Easy Money or a Trap? Only time will tell. Who's better than Us? Uh..no one! Well okay,...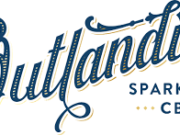 Two CBD projects currently in production PORTLAND, Ore.--(BUSINESS WIRE)-- Eastside Distilling, Inc. (NASDAQ: EAST) today announced it is offering...
Receives Additional $3,473,044 on top of Initial $5,417,219 Funding as Investors Clamor for More. Tinley $TNYBF $TNY Raises...
Constellation Brands Appoints Robert Hanson As New President of Its Wine & Spirits Business. Are we good...
Volume has picked up considerably with 700,000 shares trading on each of the past two days, versus only 70,000 on 4/12/19,...
Tinley's Formulations Rate High on Leafly. Tinley's share price is beginning to move...
Top 25 Beverage Stocks for 2019. Beverage Stock Review Chicago IL / Beverage News...
Rick Gillis Makes Personal Investment of $276,000 in Tinley by Way of Private Placement. TORONTO and LOS ANGELES,...
Margaret Rosenfeld has corporate and securities law experience both within the United States and internationally. She leads Smith Anderson's International Law practice. Her practice...