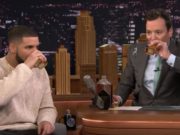 WEST HOLLYWOOD, Calif. — Grammy-award winning and certified platinum-selling recording artist, Drake, in collaboration with acclaimed spirits producer and entrepreneur Brent Hocking, today announced the intention to...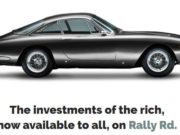 Rally Rd. is a free app that allows members to invest in individual blue-chip collector automobiles with ease. The vehicles on Rally Rd. represent...
Insanely delicious "Bigger Splash" Cocktail with Award Winning Maison Marcel Rose a unique rosé masterfully created in Provence, South of France and St Germain Elderflower...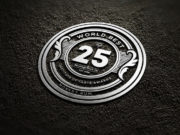 The Top 25 Crowdfunded Beverages Of 2017 Will Be Awarded This January. Beverage Start-Up News has teamed up with the Institute of Taste to recognize the...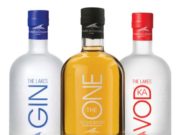 Opened in 2014, The Lakes Distillery is England's largest whisky distillery, receiving over 100,000 visitors annually and has sold over 160,000 bottles of their...
Tinley Leases 20,000 Square Foot Facility for Cannabis Beverage Production THIS NEWS RELEASE IS NOT FOR DISSEMINATION IN THE UNITED STATES OR TO U.S. PERSONS SANTA...
Not a bad day for Chairman and CEO of Monster Beverage Corp (MNST) Rodney C Sacks, who sold 189,861 shares of MNST on 12/26/2017 at...
10 YEAR CHART Limited edition, single malt Irish whiskey comes with a custom label engraving option NEW YORK, Dec. 21, 2017 /PRNewswire/ -- Castle Brands Inc. (NYSE American:...
LOS ANGELES, Dec. 26, 2017 (GLOBE NEWSWIRE) -- Reed's Inc. (NYSE American:REED) ("Reed's" or the "Company"), owner of one of the nation's leading portfolios...
The Tinley Beverage Company (Toronto, Canada) has developed a line of cannabis-infused beverages for use in jurisdictions throughout North America where such products are...
5 DAY CHART And just like that. Let's see if the press is making fun of Long Island Block Chain on Tuesday? Deep Pockets Walks In the...
DrinkPreneur Live 2014 is the first specialized start-up accelerator for RTD beverage category in the UK. We are proud to introduce this unique opportunity...