Superior Rum Made by Legendary Experience. We make rum that's distilled by legendary rum maker Don Pancho Fernandez, the former Cuban minister of rum for...
Las Vegas Microbrewery Specializing in Small Batch and Barrel-Aged Beer. While the Las Vegas Valley has two million locals and 40 million annual visitors, there...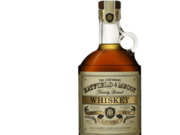 Interesting small distiller using Terresentia's technology and exploiting both the Private Label (your own brand) and Celebrity brand market. Created in 2010 by "Pixie" Paula Dezzutti...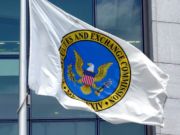 Meet the people who help make Wall Street work for Main Street. All five SEC Commissioners are coming to Atlanta to meet with you:...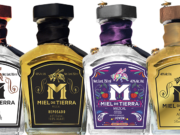 Miel de Tierra is a multiple award-winning Premium Mezcal brand produced in small batches throughout different regions in Mexico. [youtube https://www.youtube.com/watch?v=47laUHGxD6Y?rel=0] COMPANY OVERVIEW We started off the...
The Alkaline Water Company Inc. launches A88 Infused Beverage Division, Inc. SCOTTSDALE, Ariz., Sept. 19, 2018 (GLOBE NEWSWIRE) -- The Alkaline Water Company Inc. (TSXV...
Crop Developing Cannadrink CBD-Infused Beverages VANCOUVER, British Columbia, September 13, 2018 /PRNewswire/ -- CROP Infrastructure Corp. (CSE: CROP) (OTC: CRXPF) announced today it is developing a...
Life On Earth, Inc. Reports Fiscal Year 2018 Full Year Financials and Announces Conference Call Revenues Increased 32.5% Compared to the Prior Year NEW YORK, Sept....
Finding Out What's Wrong With You Company After You Enter Acquisition Negotiations. Frightening! From Harvard University to New York University School of Law to a chic...
"While Millennial research shows they would rather spend money on experiences vs. things, they largely live in the digital world. If you want to...
Life On Earth, Inc. Announces the Release of its New Corporate Presentation. NEW YORK, NY- June 25, 2018- Life On Earth, Inc. (OTCQB: LFER) (the...
So, Does Age Matter? - Whisky Documentary Whisky or whiskey is a type of distilled alcoholic beverage made from fermented grain mash. Various grains (which...