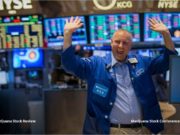 As of today, September 21, 2018, CrowdfundInsider reports 44 FINRA approved Reg CF platforms as three new platforms have been added to the group. As...
Superior Rum Made by Legendary Experience. We make rum that's distilled by legendary rum maker Don Pancho Fernandez, the former Cuban minister of rum for...
Las Vegas Microbrewery Specializing in Small Batch and Barrel-Aged Beer. While the Las Vegas Valley has two million locals and 40 million annual visitors, there...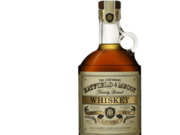 Interesting small distiller using Terresentia's technology and exploiting both the Private Label (your own brand) and Celebrity brand market. Created in 2010 by "Pixie" Paula Dezzutti...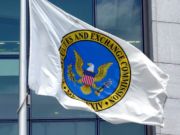 Meet the people who help make Wall Street work for Main Street. All five SEC Commissioners are coming to Atlanta to meet with you:...
Report Notes Life on Earth's "Just Chill product has strong potential to be a Breakout Brand" NEW YORK, Oct. 04, 2018 (GLOBE NEWSWIRE) -- via...
Sales of relaxation drinks are booming. The drinks, which contain active ingredients like melatonin or l-theanine, have become popular because they are more of a...
"A Possible Trifecta? Can Life On Earth (LFER) Be Our Third Large Beverage Stock Gainer?" After a long and ongoing search effort – we have...
This article was originally posted August 17th at $.40 a share. Life On Earth In Acquisition Mode The Rest Of The Year. Summary Company aggressively looking...
Life On Earth Fact SheetJUST CHILL VICTORIA'S KiTCHEN POWERPOINT  SAFE HARBOR ACT: Forward-Looking Statements: This release contains statements that constitute forward-looking statements within the meaning of Section 27A...
NYC Based Beverage Incubator. S-1 Effective 4/2017. Repays Convertible Debt 11/2017. Name Change from Hispanica to Life on Earth 2/2018. Symbol Change from HISP...