Top 50 Drunkest Counties (Bring Me the News)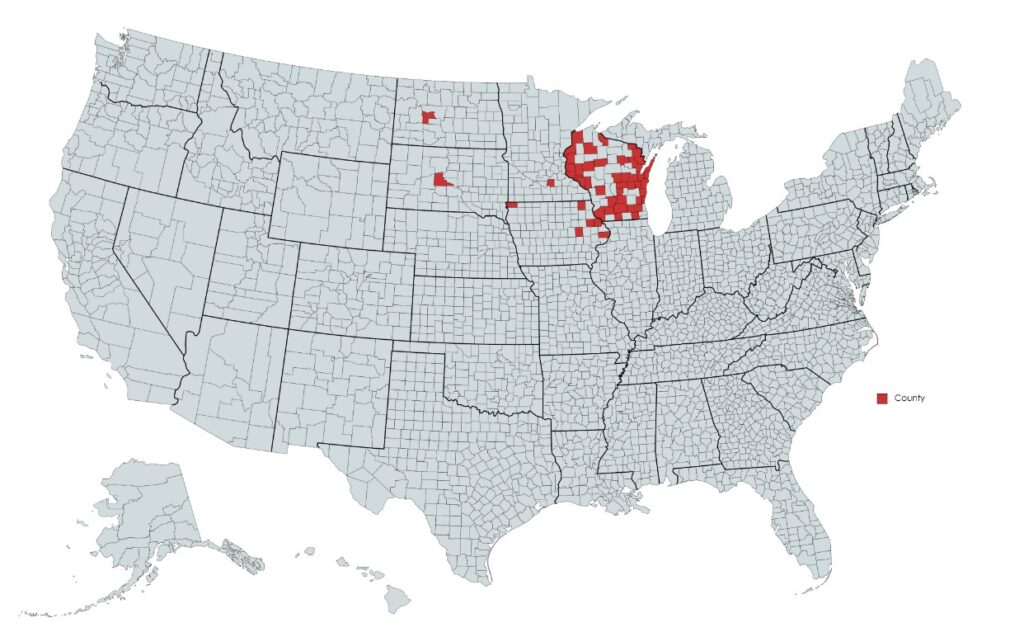 The Midwest is home to the 50 drunkest counties in the United States, including one in Minnesota and a whopping 41 in Wisconsin.
24/7 Wall St. identified the 50 drunkest counties in the U.S out of 3,106 counties using data from the 2021 County Health Rankings and Roadmap report by Robert Wood Johnson Foundation and the University of Wisconsin Population Health Institute
In every county on the list, more than one in four adults drinks excessively. Nationwide, fewer than one in five adults drinks excessively.
Le Sueur County in south-central Minnesota, ranking No. 38, is the only Minnesota county on the list. According to 24/7 Wall St., 27.2% of adults there reported they binge drank or drank heavily in the past 30 days.
Binge drinking is defined as four or more drinks for a woman and five or more drinks for a man on a single occasion. Heavy drinking is defined as more than one drink per day for women and more than two drinks per day for men.
The county has a median income of $71,080 (the 291st highest of 3,106 counties reviewed). According to the publication, 12.9% of adults report poor or fair health (146th lowest) and 31.3% of the driving deaths in the county involved alcohol (1,057th highest).
The State of Wisconsin, though, is home to 41 of the 50 drunkest counties. More than half of the state's 72 counties made the list, including nine of the 12 counties that border Minnesota.