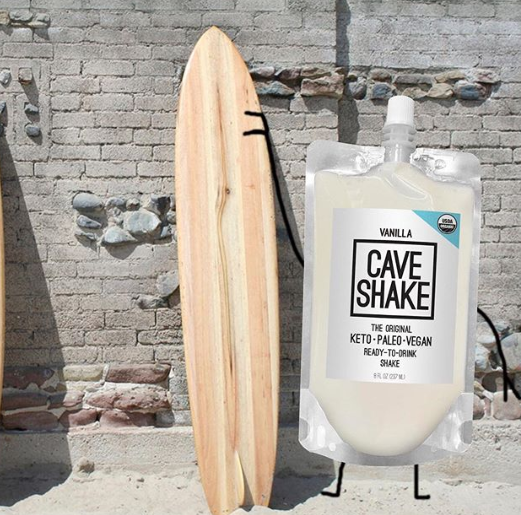 LA Libations, What We Do: We trust our thirst then get to work. Every year we meet with more than 200 entrepreneurs from across the globe in search of brands that stand out in emerging beverage categories such as plant-based, functional, healthy digestion and natural energy to name a few. We collaborate with both emerging and national companies looking to bring their brand to the next level. Whether we create a brand from scratch or incubate and accelerate an existing one, we bring our fierce entrepreneurial spirit and vision and wealth of experience to help build a brand's strongest market position.
El Segundo, Calif. — Cave Shake, innovator of the first ready-to-drink ketogenic shake, is proud to announce its partnership with beverage accelerator, L.A.Libations.
"We are excited to team up with L.A. Libations. Their best-in-class industry relationships and experience have already had a very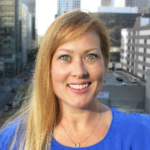 positive impact on our company. From strategy to operations, finance and market execution, they are helping take our company to the next level. We just love working with their entire team!" said Cave Shake CEO Holly Heath.
With more consumers looking for healthier options and cleaner ingredients, Cave Shake is expanding fast with their delicious organic ready-to-drink ketogenic meal replacement shakes. Cave Shakes are vegan, dairy-free and have no sugar added. With the help of L.A. Libations, their four flavors, Vanilla, Chocolate, Strawberry and Coffee, are in the top Southern California's natural & specialty retailers such as Bristol Farms, Lazy Acres, Lassens, Whole Foods and Erewhon.
"We really believe in the team and the brand itself. The Volume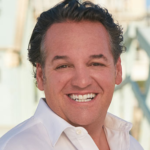 Per Outlet numbers are higher than we have ever seen. There is really nothing out there like Cave Shake, and consumers and retailers are screaming for the brand as it satisfies a real gap in the market," said L.A. Libations CEO, Danny Stepper.
Cave Shake is creating the destination platform for ketogenic and low carb healthy foods and is proving their success by extending shelf life on their shakes to gear up for nationwide distribution. The brand has also released new products like their recent Coconut Pecan Collagen refrigerated Cave Bars which will hit retailers later this year.
L.A. Libations is confident in taking the brand nationwide and have already seen positive interest from retailers during their Taste Tomorrow innovation summits. This partnership comes perfectly timed as Cave Shake looks to expand beyond Southern California and build the infrastructure required to scale a fast-growing beverage brand. As part of their investment, L.A. Libations will also be joining the company's board of directors.
About Cave Shake
CAVE SHAKE is a cutting-edge performance food & beverage company bringing its customers delicious keto, paleo, and vegan ready-to-consume beverages and snacks for on-the-go. With a focus on a high fat, low carb lifestyle, the brand strives to not only be the leading ketogenic brand, but a go-to brand for anyone on any kind of restricted diet, including people who simply want to make a healthier choice. Cave Shake's mission is to bring clean comfort food to the masses, using no added sugar, no gluten,and no dairy. Cave Shake dedicates themselves to producing yummy products that make a low carb and low sugar lifestyle easier, more fun and more delicious.
Visit: www.caveshake.com
About L.A. Libations
L.A. LIBATIONS is a next generation beverage creator and incubator specializing in creating and incubating early-stage beverage brands at retail. L.A. Libations is the key innovation partner of The Coca-Cola Company, which is also a minority owner in the company. L.A. Libations is the Emerging Beverage Category Captain at many of North America's largest retailers. In addition to Cave Shake, L.A. Libations' brands include Gloe Plant Based Waters, Arya Sparkling Turmeric Waters, Roar Organic Electrolyte Infusions, KonaRed Cold Brew Coffees, Owyn Plant-Based Protein Beverages and other fast-growing emerging brands. L.A. Libations has also worked with Zico Coconut Water, Fairlife, Core Water and Body Armor.
Visit: www.lalibations.com