Now, this is impressive! From a $300,000 Kickstarter Project in 2017 to landing a $10 million seed round from Danone's VC arm. A lot of start-ups think they are somehow 'tainted' by doing a crowdfunding effort. This says otherwise. Heavyweights VisVires and Karcher also participated.
Water Startup Mitte Lands $10.6M From Danone Manifesto Ventures.
Consumer water technology company Mitte has secured a $10.6 million seed round of investment led by Danone Manifesto Ventures (DMV), the venture capital arm of French food and beverage conglomerate Danone. DMV is focused on providing financial capital to innovative and healthy food and beverage companies.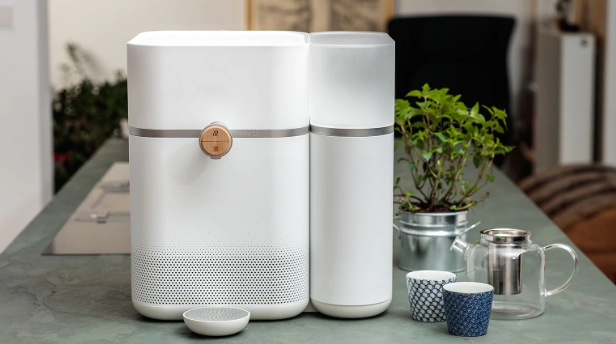 Mitte, a Berlin-based startup, is preparing to launch its first product next year: a tabletop system that infuses water with different levels of minerals through the use of custom cartridges. The company launched on Kickstarter in June 2016 and is set to roll out in three U.S. cities starting sometime next year.
Mitte will continue to operate independently with its own growth agenda and operating model, according to New York-based DMV which will also take a seat on the company's board of directors.
VisVires New Protein Capital and Kärcher New Venture also participated in the round.
Speaking with BevNET, Mitte CEO Moritz Waldstein emphasized that the machine was not simply a filtration system, but rather is designed to first purify tap water through a proprietary distillation system and then enhance it with added nutrients — in this case, minerals. The machine uses a three-tier cartridge system to allow users to control the mineral content of the water: "balance" is sodium-free water for everyday use, while "vitality" has a high mineral and electrolyte profile that Mitte claims is ideal for athletic performance or recovery. Finally, "alkaline" delivers a high-pH water that Waldstein said has "exactly the same properties as Essentia."
According to the company, the end result is water with is 60 times cleaner than pitcher filters and three times cleaner than reverse osmosis filtration systems.