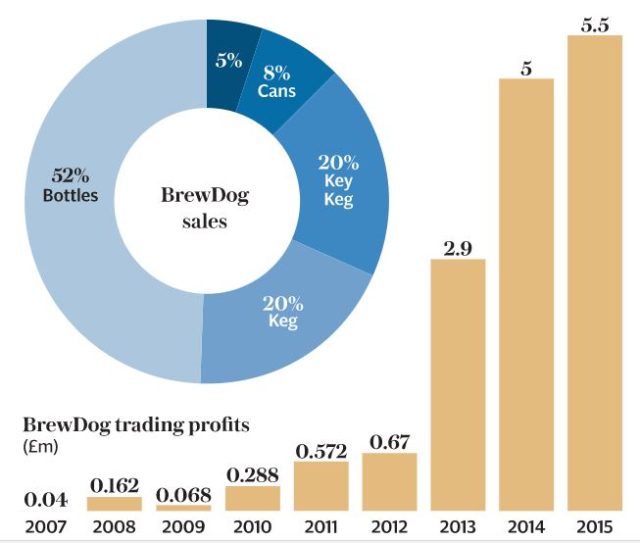 The firm's fourth fundraising round, Equity for Punks IV which launched last year and is slated to close on April 20, is its most ambitious yet, with the £47.50-a-share offer by the company aiming to generate £25m.
BrewDog now has nearly 40,000 Equity Punk investors and has far raised about £15m through the latest campaign, which, although short of its target, still makes it the world's most successful crowdfunding. But despite its popularity, many are asking whether craft beer aficionados who buy into BrewDog through Equity for Punks IV will actually make a financial return.
There is no doubt BrewDog is a remarkable example of successful entrepreneurialism. The brewer was founded in 2007 in Fraserburgh, Aberdeenshire, by James Watt and Martin Dickie who, aged 24, set out to take on the corporate giants of the beer world, such as Stella Artois-owner Anheuser-Busch InBev.
Nine years later, and their antipathy toward global beer firms remains undimmed: in last week's results, Watt joked that a highlight of 2015 was kidnapping the AB InBev boss and forcing him to "drink good beer". The results also show just how successful BrewDog has become.
Last year, revenues leapt 51pc to £44.7m and gross profits jumped 48pc to £17m. Sales in the UK surged by 131pc and its flourishing bar business saw 16 openings, taking the total number of sites to 45.