NewAge Delivers $63MM in Q2 Revenue Standalone Before It More Than Doubles With the Upcoming Closing of the Combination With ARIIX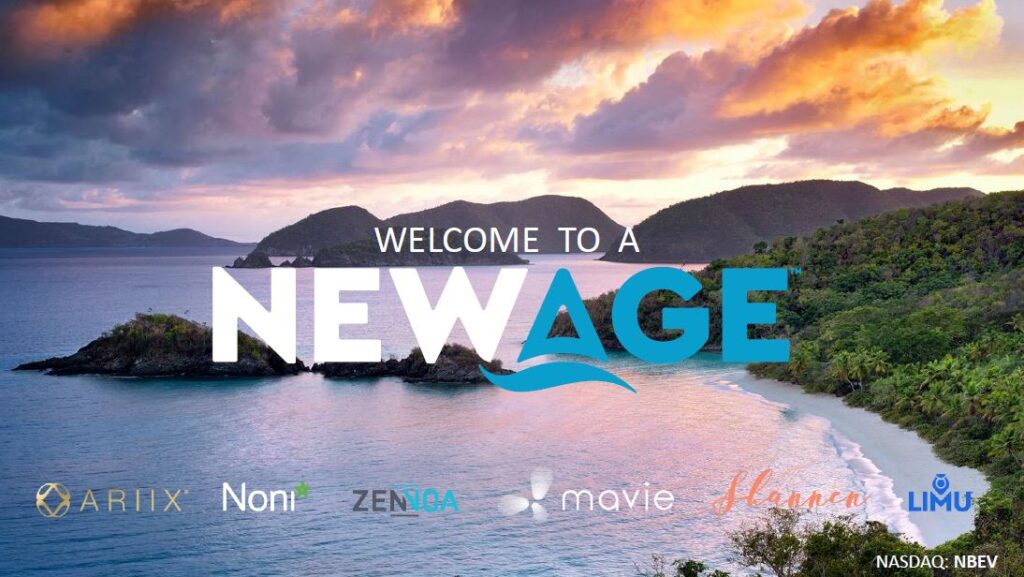 Announced merger with ARIIX and four additional e-commerce/direct selling companies is expected to create an over $500 million global healthy products omni-channel leader.
DENVER, Aug. 10, 2020 (GLOBE NEWSWIRE) — NewAge, Inc. (Nasdaq: NBEV), the Colorado-based healthy and organic products company with current presence in more than 60 countries, today announced financial results for the quarter ended June 30, 2020 with net revenue reaching $62.6 million. This does not include revenues from its recently announced combination with ARIIX and four other e-commerce, direct selling companies, which is expected to more than double the size of the Company, and significantly improve the combined entity's profitability. The pending merger is expected to close during the third quarter of this year.
Brent Willis, Chief Executive Officer of NewAge, commented, "We are pleased with how the business is holding up in the current business environment, especially compared to most peer group companies.  Despite our Japan and China markets being locked down because of the pandemic for much of the quarter, we are seeing good organic growth in North America, Latin America, Western Europe and recovery in certain Asia Pacific markets as they began to reopen."
NewAge's cash balance increased 48% to $40.7 million at June 30, 2020 from $27.5 million at March 31, 2020. NewAge also holds additional restricted cash balances of $18.4 in the US, China and other markets for a total of $59.0 million in cash as of June 30, 2020. Total current assets increased 19% to $93.4 million at June 30, 2020 versus $78.8 million at March 31, 2020. Total current liabilities were 3% lower, $59.8 million at June 30, 2020 compared to $61.8 million at March 31, 2020. Working capital improved 98% at June 30, 2020 as compared to March 31, 2020, $33.6 million compared to $17.0 million, respectively.