Both Alkaline Water (WTER) and Celcius (CELH) were added to Beverage Stock Review Watch List in 2015. As the charts below show, they both performed exceptionally well, in the ensuing five-years. Celcius was the second top-performing beverage company on our watch list, slightly behind crown-winner New Age Beverages (NBEV).
New Age (originally named American Brewing) and Celcius were not only the two best performers on our Watch List – but also the two best sector performers in the world over the last decade (or even 20 years). New Age traded from $0.31 to $8.93 up 28.8-fold and Celcius from $0.99 to a recent high of $25.38 or up 26-fold.
Like who needs High Tech or Corona powered Biotechs!
Let's take a peek at which may be the better performer over the next 5 years. We think the choice is hands down, but you'll have to decide for yourself.
We'll issue a much more detailed comparative analysis in the very near future.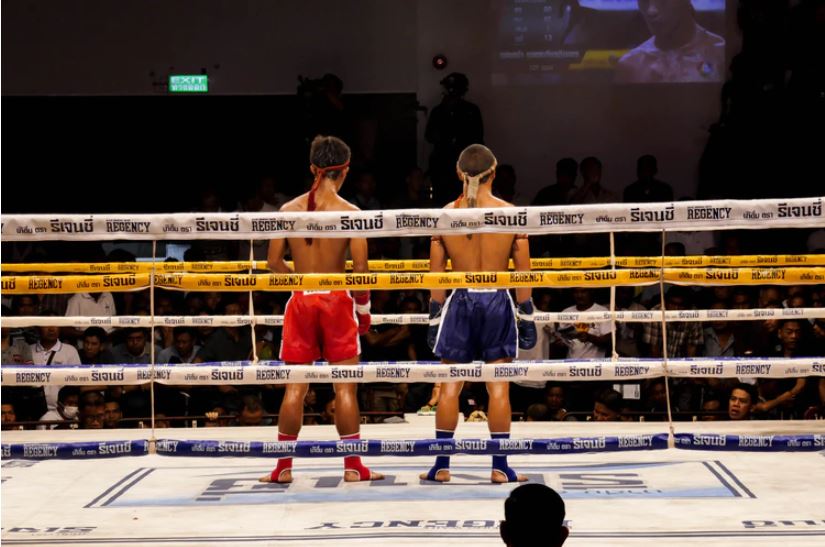 One last thing, trading (which we do not do) is fun and all – especially if you're the type to stay home during pandemics (which we do not do).
But how many 5% or 10% trades (including losing trades) would one have to do to turn $10,000 into $250,000 like one could have done holding Celcius for five years? Thousands of trades?
---

---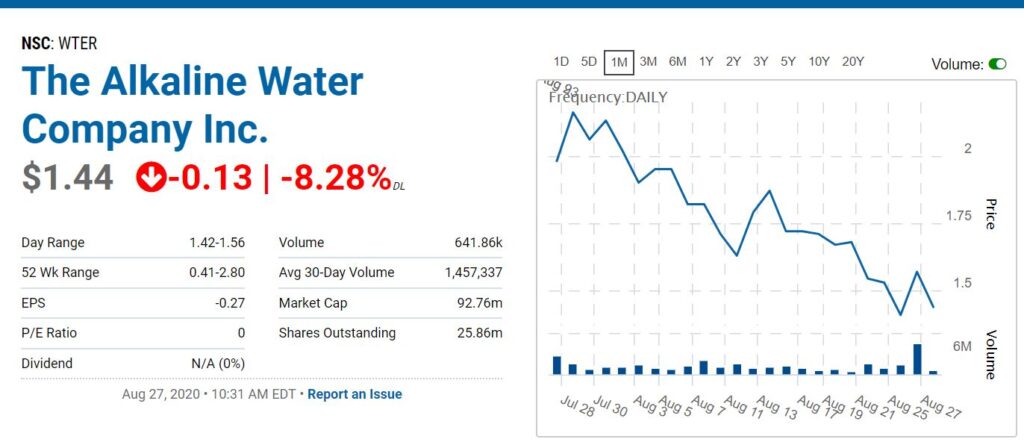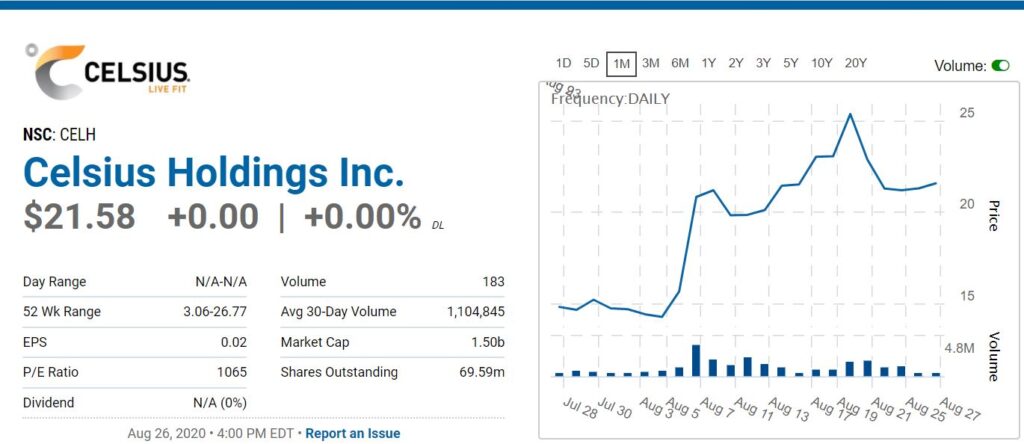 ---
LONG TERM CHARTS FROM JANUARY 2016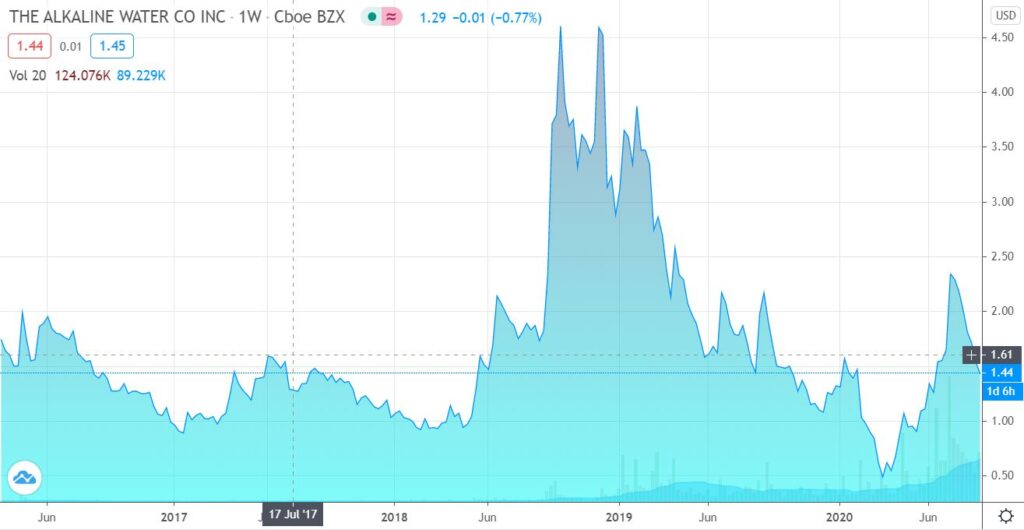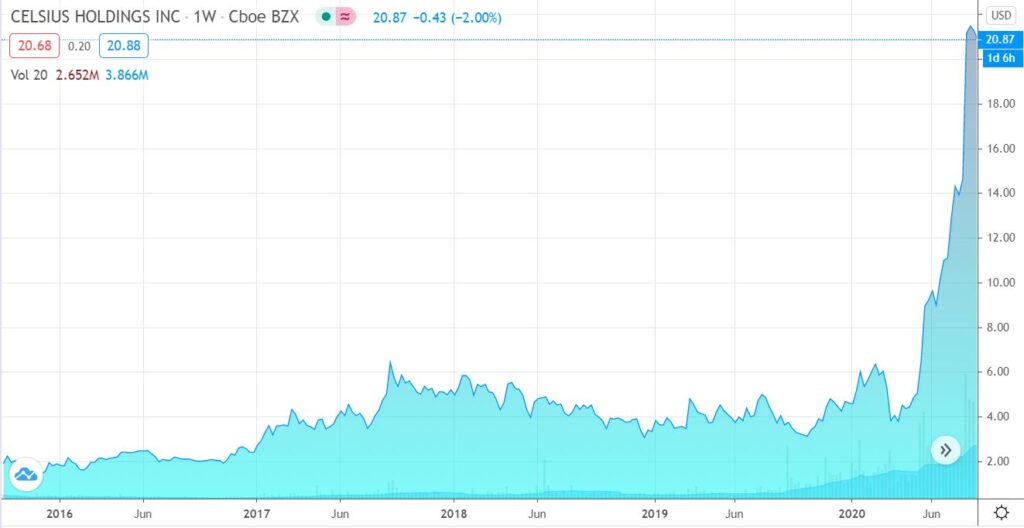 RECENT 2-YEAR COMPARATIVE CHART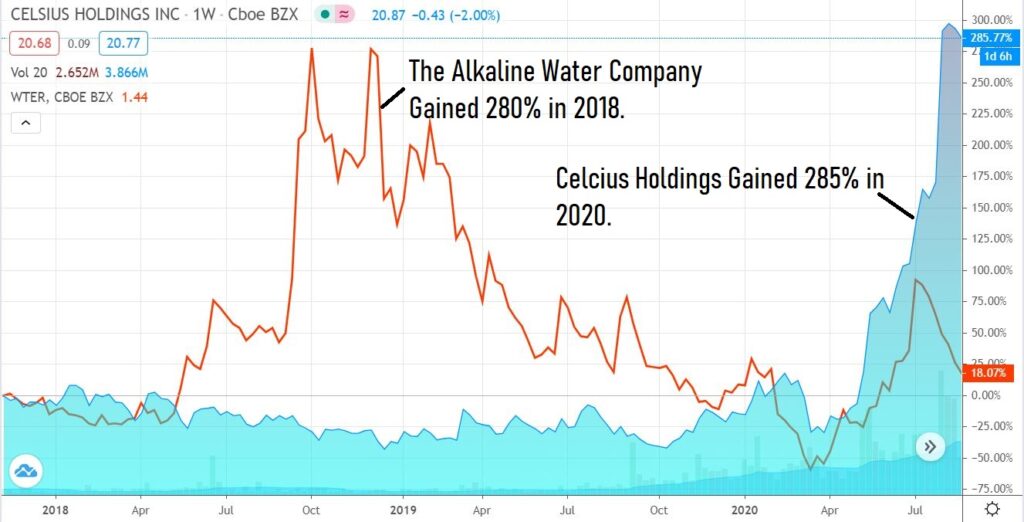 ---
REVENUE COMPARISON


---
VALUATION COMPARISON
We won't make judgement valuation calls, nor direct investors to pick a particular multiple to assess valuation, such as price to sales, earnings or EBDITA.
We will note some rather glaring differences such as The Alkaline Water Company with prior year sales of $41 million is valued at $90 million and Celcius Holdings with prior year sales of $75 million is valued at $1.5 billion.
That's a multiple of 1.5 times sales vs a multiple of 15 times sales.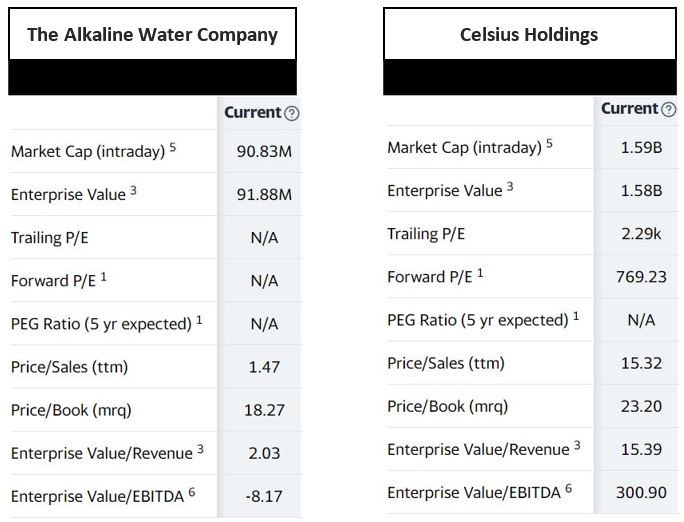 ---
WALL STREET COVERAGE
Neither company can be considered a 'darling of Wall Street' with coverage from multiple broker/dealers, but there is coverage.


---
Alkaline Water Company (WTER). Our #1 Beverage Pick for 2020.
---
A final, final note about trading. If White Claw for example were public, we would own it for the long-term. Own what you drink. Sadly it is not.
The Truth About the Owner of White Claw.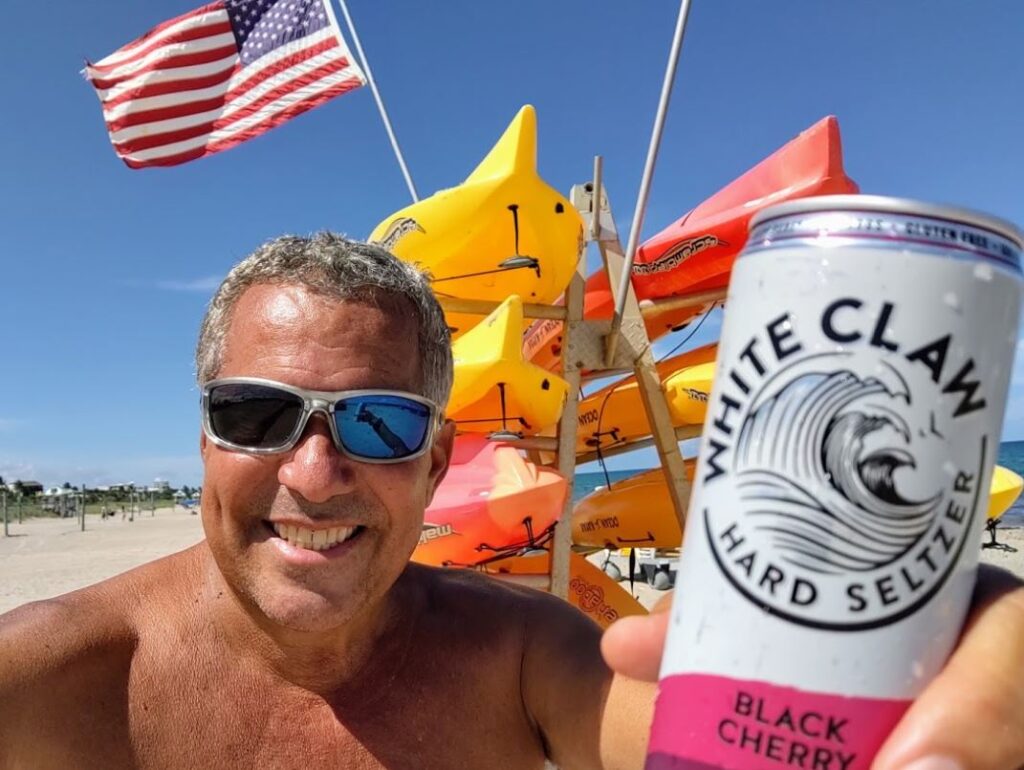 Should you have missed the drink trend that rocketed to stardom in the summer of 2019, hard seltzer is by far the trend of the moment — and it still has plenty of room to grow.
Truth be told, regular seltzer was popular for quite some time before hard seltzer made its debut to an audience that was happy to receive it. The bubbly water with an alcoholic spike is currently a $550 million industry with estimates expecting it to hit $2.5 billion by 2021
---

---
(The Alkaline Water Co., is a client, see reports for disclosure and disclaimer details)