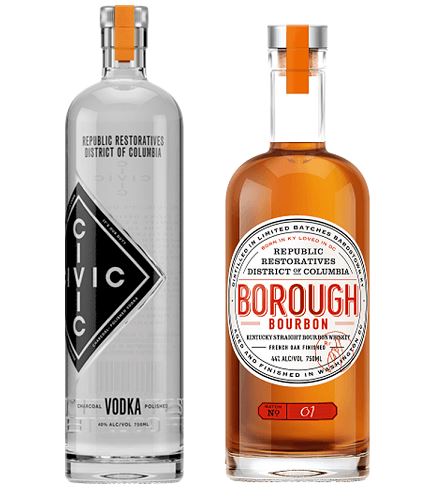 Republic Restoratives is an urban, small-batch distillery and craft cocktail bar in the heart of Washington, D.C. In 2015, the company became the largest crowd-funded distillery in the U.S. through its Indiegogo campaign. The women-owned distillery opened its doors in May 2016 and has already been voted "Best Distillery in D.C." by a reader's poll in the Washington Post.
Company Highlights
Has generated almost $115,000 in sales since opening its doors to the public in May 2016
Over 3,500 bottles of CIVIC Vodka have been sold, more than 1,000 people have paid for ticketed tours, and over 10,000 cocktails have been ordered
Has hosted over 30 private events, including corporate receptions, private dinners, engagement parties, and the birthday of D.C. Mayor Muriel Bowser, and has had so many additional inquiries (close to 100) that the company hired an event manager to speed up the booking process.Read More here.