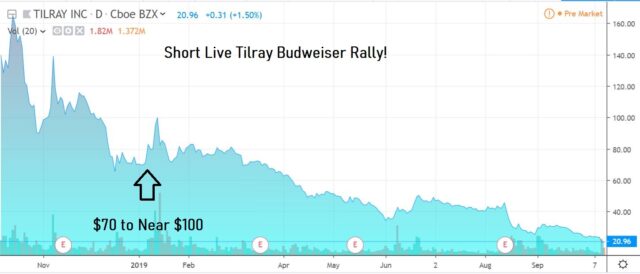 Anheuser's Labatt, Tilray's High Park Farms To Research Non-Alcoholic THC, CBD Beverages (Benzinga)
Still waiting for followup news on this near-year-old report. Old news (December 18th, 2018) sent Tilray up 15% that day and from a low of $70 to near $100 in the following month!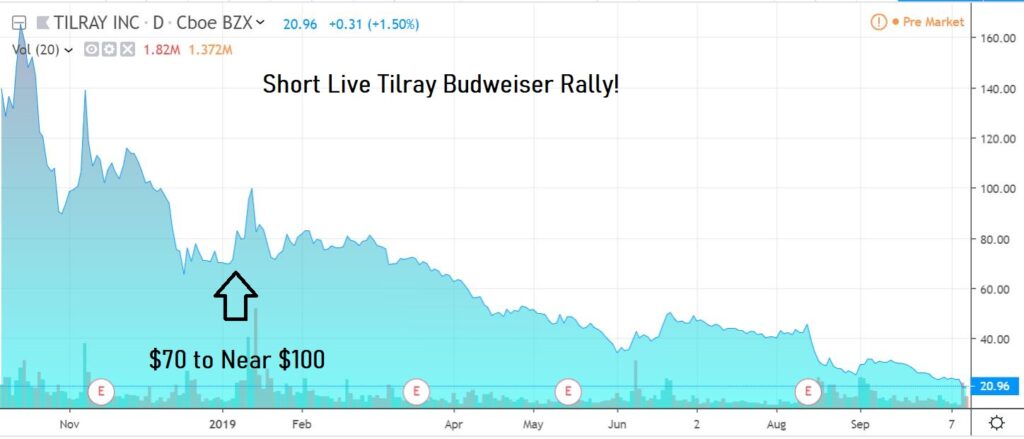 RELATED: Tinley Completes State-of-the-Art Cannabis Beverage Bottling Facility.