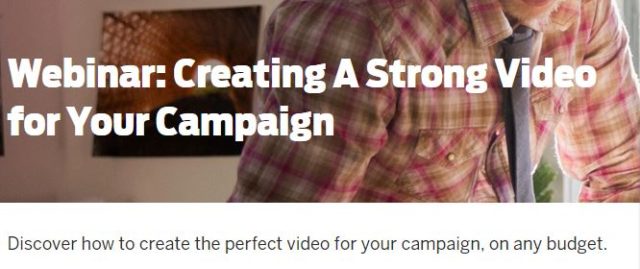 Calling All Entrepreneurs
In crowdfunding, video spells success. But creating the perfect video can be tricky. From deciding what to spend to writing your script, the road to production is often filled with questions such as:
How much should you spend?
What type of video should you produce to enhance your campaign?
How can you effectively include your pitch in your script?
Discover the answer to these questions and more during Webinar: Creating A Strong Video for Your Campaign. Join Hope Horner, CEO at Lemonlight Media and Indiegogo Campaign Strategist, Adeeti Goswami, as they discuss the secrets behind creating a successful campaign video. After the presentation, stick around for a live Q&A session with Hope and Adeeti.
Creating A Strong Video for Your Campaign
December 12, 2017

 | 

Tuesday

 | 

11:00 AM – 12:00 PM PST