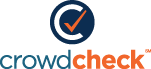 Don't advertise but then don't not advertise.
The general gist is you can say anything and everything about the Company and it's products but nothing about financials or the offering (terms) other than to offer up a "read more" link which goes to the offering platform.
CrowdCheck releases comprehensive memo on Regulation CF communications
JUN 08, 2016 BY ANDREW STEPHENSON
After extensive time spent reviewing the communication rules under Regulation CF and their interplay with other securities laws, as well as consulting with the SEC, CrowdCheck has released its comprehensive memo on communications and publicity by issuers prior to and during a Regulation CF offering.
The communication rules for Regulation CF differ substantially from corresponding communication rules for offerings under Regulation A and Rule 506(c) of Regulation D, and from IPOs. We hope this memo will bring some clarity to the communications rules for platforms and issuers.