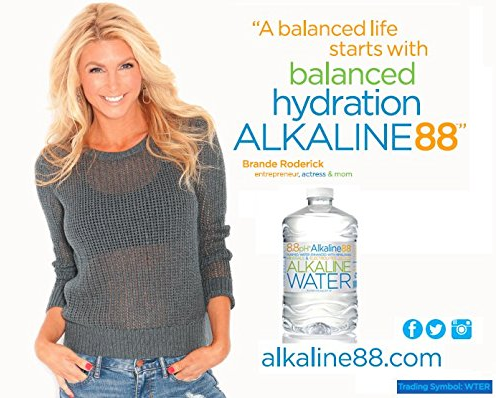 Believe this is for non-US investors.
The Alkaline Water Company Inc. Announces Non-Brokered Private Placement.
SCOTTSDALE, AZ–May 2, 2018 – The Alkaline Water Company Inc. (TSXV: WTER; OTCQB: WTER) (the "Company") announces that, subject to regulatory approval, it has arranged a non-brokered private placement financing (the "Financing") of up to 5,333,333 units (each, a "Unit") at a price of US$0.75 per Unit for gross proceeds of up to US$4,000,000. Each Unit consists of one share of common stock of the Company (each, a "Share") and one-half of one share purchase warrant (each whole warrant, a "Warrant"). One Warrant entitles the holder thereof to purchase one additional Share of the Company at a price of US$0.90 per Share for a period of two years from closing.
The proceeds of the Financing are expected to be used for expansion of production capacity and general working capital. Insiders of the Company may participate in the Financing. Finder's fees may be payable in connection with the Financing in accordance with the policies of the TSX Venture Exchange.
None of the securities to be issued in connection with the Financing will be or have been registered under the United States Securities Act of 1933, as amended (the "1933 Act"), and none may be offered or sold in the United States absent registration or an applicable exemption from the registration requirements of the 1933 Act. This press release is being issued pursuant to Rule 135c of the 1933 Act and shall not constitute an offer to sell or a solicitation of an offer to buy, nor shall there be any sale of the securities, in any state where such offer, solicitation or sale would be unlawful.
Neither TSX Venture Exchange nor its Regulation Services Provider (as that term is defined in the policies of the TSX Venture Exchange) accepts responsibility for the adequacy or accuracy of this release.
Client Company see the report disclaimers.