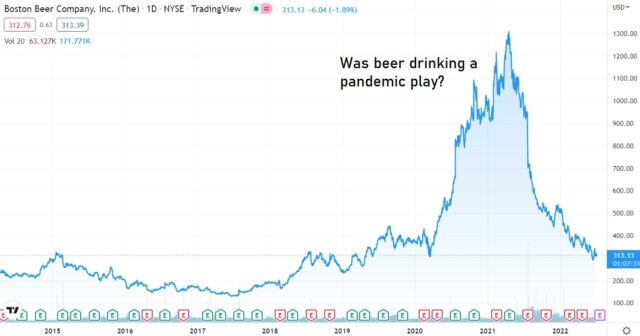 Think twice before toasting shares of Boston Beer, maker of Truly Hard Seltzer, warned Goldman Sachs.
"We are incrementally more cautious on Boston Beer and downgrade our rating to sell from neutral following recent feedback from our beer distributor contacts indicating that Truly's momentum has decelerated further, driven primarily by the broader slowdown in the hard seltzer category, cycling of tough comps, and an overall weaker pipeline of innovation," long-time beverage industry analyst Bonnie Herzog at Goldman stated in a new note.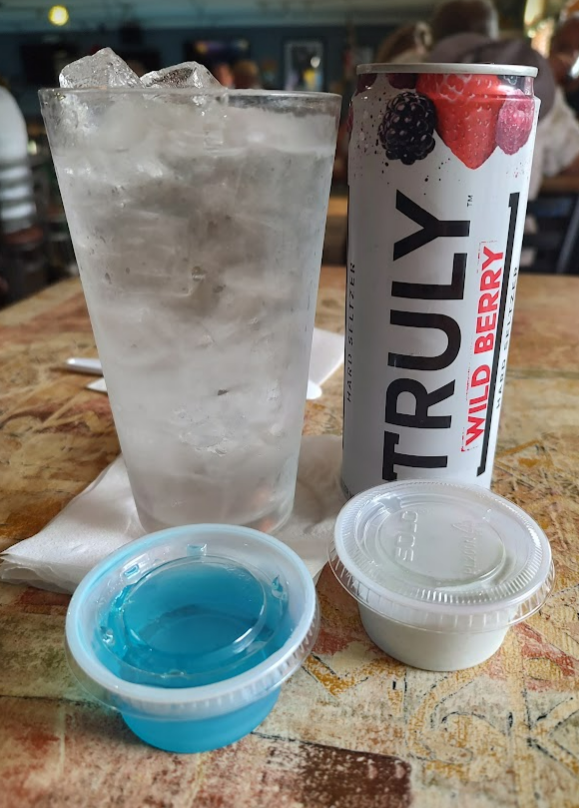 Herzog thinks Boston Beer will be forced to cut its guidance, pressuring the stock.
"Despite management's belief that it can hit its FY22 shipment/depletion growth guidance of 4-10% this year even if Truly is negative, we're not convinced based on our bottom-up analysis of Boston Beer's business." Herzog added. "We estimate Truly FY22 shipments will be down ~22%, as distributors indicated that they plan to reduce their inventory levels further by the end of the summer."
The analyst originally downgraded her rating on the stock on July 21, 2021, a prescient move as shares have lost 63% in value since.
The last year has been brutal for Boston Beer, primarily as the hard seltzer market has slowed considerably and competition in the lucrative space has heated up.
In late September 2021, Boston Beer pulled its then financial guidance because of the intense hard seltzer competition. Several months earlier in July, Boston Beer stunned investors by slashing its full-year earnings outlook to $18-$22 a share from $22-$26. Boston Beer also moved quickly to take write-downs on hard seltzer and warned of higher costs of doing business.
The stock crashed by 20% in a single session.
Not much has improved for the company to kick off 2022.