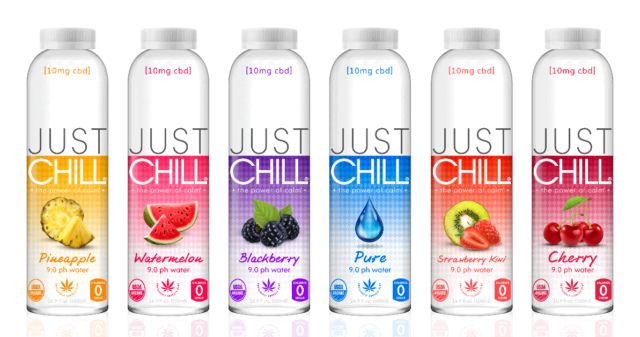 Life On Earth, Inc. Set To Launch New E-Commerce Platform in Spring 2019
NEW YORK, Feb. 22, 2019 (GLOBE NEWSWIRE) — via OTC PR WIRE — Life On Earth, Inc. (OTCQB: LFER) is pleased to announce the anticipated launch of its E-Commerce platform in Spring 2019, which will enable customers in the United States to purchase and receive the Company's brands through direct home and business delivery. The E-commerce platform is meant to enhance its consumer reach in areas where the Company does not yet have distribution while complimenting its existing convenience and grocery retail points of sale.

"Over the last 6 months, our existing internet sites and social media platforms have been experiencing a surge in interest and we wanted to offer our customers the opportunity to purchase our products directly," said John Romagosa, President of Life On Earth, Inc. He also added, "We are taking many steps to enhance our digital platforms. A major step in this process includes the creation of a direct-to-consumer channel. We have also received a tremendous amount of inquiries from online consumers in response to our recent announcements about our line extension for our Just Chill® brand with regards to the Hemp and CBD-infused products. We anticipate being able to fulfill a significant amount of our sales through our own online portal with those new products in jurisdictions where it is appropriate to do so."
"Many of our competitors have been attaining north of 30% of their revenues from online sales which will serve as benchmark for us. Unlike other beverage companies, we own our two proprietary distribution centers, one in the NYC Metro area and the other in Northern California. This gives us the ability to fulfill our own orders and not rely on a third parties," said Fernando Leonzo Oswaldo, CEO of Life On Earth, Inc. He also added, "That means we know it's getting done quickly and it increases our overall margin on these sales."
The Company already sells their products through Amazon.com and anticipates using Shopify to create its E-commerce store platforms with a built-in payment processing system that will make the consumer shopping experience seamless. The Company plans to be able to go live on all of its branded product websites and its parent company website in Spring 2019.
About Life On Earth, Inc.
Life on Earth, Inc. is a lifestyle beverage company focused on growing its portfolio of brands in the all-natural, innovative, healthier and "better for you" beverage market. The Company sells its products throughout the United States with third-party distributors, wholesalers and retailers, as well as through two of its own distribution subsidiaries in Northern California and the NYC Metro area.
The Company owns, markets and distributes four proprietary beverage brands, including:
For more information, please visit our corporate website – www.lifeonearthinc.com
Investors and corporate inquiries, please contact: [email protected] | (646) 844- 9897
Safe Harbor Act
Forward-Looking Statements: This release contains statements that constitute forward-looking statements within the meaning of Section 27A of the Securities Act of 1933, as amended, and Section 21E of the Securities Exchange Act of 1934, as amended. These statements appear in a number of places in this release and include all statements that are not statements of historical fact regarding the intent, belief or current expectations of Life on Earth, Inc. its directors or its officers with respect to, among other things: (i) financing plans; (ii) trends affecting its financial condition or results of operations; (iii) growth strategy and operating strategy. The words "may," "would," "will," "expect," "estimate," "can," "believe," "potential" and similar expressions and variations thereof are intended to identify forward-looking statements. Investors are cautioned that any such forward-looking statements including those relating to the Company's financing being adequate for the Company to place its products in retail stores, execute its acquisition strategy, and to launch its growth and expansion plans, among others, are not guarantees of future performance and involve risks and uncertainties, many of which are beyond Life on Earth, Inc.'s ability to control, and actual results may differ materially from those projected in the forward-looking statements as a result of various factors. No information in this press release should be construed in any way whatsoever as an indication of Life on Earth, Inc.'s future revenues, financial performance or stock price. More information about the potential factors that could affect the business and financial results is and will be included in Life on Earth, Inc.'s filings with the Securities and Exchange Commission at www.sec.gov.