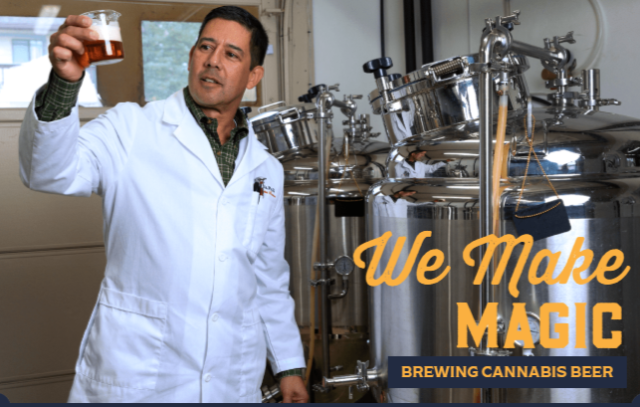 NEW YORK – Long before last month's legalization of recreational marijuana in Canada, the first major world economy to do so, New York-based InterContinental Beverage Capital (IBC) was providing insight, expertise, and guidance to the cannabis industry on how it could effectively enter the beverage space. Since mid-2017, IBC has been ramping up to meet what it expects will be increased demand for formulation, production capability, brand development and commercialization required to bring CBD and THC formulations to market.          
IBC, one of the leading beverage advisory firms in North America, has quietly expanded its footprint and influence in the cannabis beverage sector over the last year. The spread of medical and recreational cannabis in the U.S., and now Canada, indicates they're on the right track, particularly in regard to cannabis-infused non-alcoholic craft beers and other non-alcohol beverages containing CBD.
IBC, founded by beverage industry veterans in 2013, is currently the principal advisor to CERIA, Inc., doing business as CERIA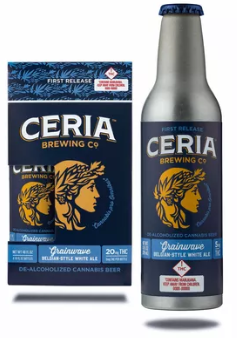 Brewing Company, the Arvada, Colorado-based company founded by former Blue Moon brewmaster Keith Villa and his wife Jodi Villa. CERIA™ Grainwave™ Belgian-Style White Ale will be one of the first true THC-infused non-alcoholic beers on the market. CERIA will launch mid-December 2018 in Colorado, followed by California and Nevada in early 2019, then in other states where recreational marijuana has been legalized.
According to Doug Christoph, IBC Partner and CERIA Chief Marketing Officer, "The advisory and investment group provides a suite of services to CERIA. These include brand development, business strategy and planning, advertising, PR, merchandising, social/digital media, and other capabilities that are designed to blend the worlds of cannabis and functional beverages like beer."
Said Keith Villa, Co-Founder of CERIA, "We would be hard-pressed bringing CERIA to market had it not been for IBC's vast business expertise, strategic insight, in-depth market knowledge, and commitment to this unique plant-based ingredient."
Adds Stephen F. Horgan, IBC Co-Founder and Executive Vice President, "The legalization of cannabis in Canada further indicates there will be a growing demand for beverage and CPG expertise to provide the guidance and building blocks that will allow a smooth entry for the industry into cannabis-infused edibles and beverages.
"Demand also exists in the alcohol/non-alcohol ready to drink (RTD) business for assistance with label design, packaging, and distribution to dispensaries – all services IBC is well-positioned to provide," Horgan said.
To that end, IBC has established a beverage development and formulation group in Atlanta to create CBD beverage products for use with clients and retailers interested in adding CBD water, tea, sparkling, or energy drinks to their beverage portfolio.  More details will be forthcoming before the end of the year.
Horgan further offered that beginning in early 2017, in addition to its traditional expertise in brand and product verticals, the company also began increasing its capabilities in platform opportunities such as sugar reduction technology, healthy functional beverages, formulation and retail sales/commercialization.
In addition to its work for CERIA Inc., IBC will be sharing its expertise with the beverage industry by leading a breakout session on cannabis and beverages at BevNET Live, Santa Monica, Calif., Dec. 3-4, 2018. Keith Villa of CERIA will precede this event through his panel participation in Brewbound Live, Nov 27-28, also in Santa Monica.
About IBC
InterContinental Beverage Capital is a New York-based advisory and merchant banking firm with representative offices in Atlanta, Boca Raton, Los Angeles, and Lugano, Switzerland.
IBC has a worldwide network of strategic industry contacts, lending institutions, consultants, recruiters, and management teams. These sources provide expertise, industry capabilities, access to new customers, and valuable investment and commercial banking capabilities to partnership companies. IBC is actively seeking investments in its targeted verticals in companies which have unique products and dedicated management that exhibit the ability to develop into category leaders.