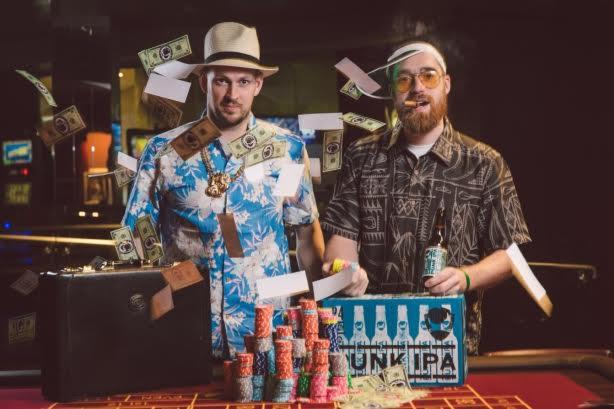 Brewdog's latest round of equity crowdfunding has now officially kicked off, nearly a month after the news broke on its investor forum.
The irreverent Scottish craft brewer hopes that the fifth "equity for punks" raise will bring in an extra £10m, and is even hoping it could overfund up to £50m which would make Brewdog the biggest equity crowdfunded business of all time.
"Equity for Punks V signals a tipping point," said co-founder James Watt. "A point when the many overturn the few. When purpose overtakes profit. When the fuse is lit on the old order of businesses already struggling to come to terms with a world that demands more from business."
The money is set to go towards two new breweries in Scotland, while any additional funds will be used for opening new bars including possible extra sites in London, as well as expanding internationally. Brewdog has already set its sights on Australia, but has yet to decide where to locate its brewery. Today it said it was also looking into building a facility in Asia.
Read more: Watch: Australian official slams Brewdog founders as "wankers"
By funding infrastructure, the company says it plans to double its output over the next year.
Co-founder James Watt previously told investors in the private "Equity for Punks" forum that the company would need £180m to achieve its expansion goals. Following an investment by TSG Consumer Partners, he said the brewery was looking at several options to bridge the funding gap, including crowdfunding.
But he added that it was unlikely they would raise almost £90m through crowdfunding, and would also go to other sources such as bank financing.
Craft beer fans can invest in a minimum of two shares priced at £23.75 each. But big spenders can earn rewards by putting more cash into the company – Brewdog has promised to install a fully functional bar in the home of anyone who invests £50,000 in the round.
Brewdog has caused controversy since it was established a decade ago due to multiple publicity stunts, most recently claiming it was going to block Trump's Mexico wall with a craft beer bar on the border.
Today it pulled another stunt with a "trojan dog" – a wooden structure containing the flagship Punk IPA – which it installed on the Southbank.
Earlier this year it took private equity investment from TSG consumer partners, giving it a value of £1bn.