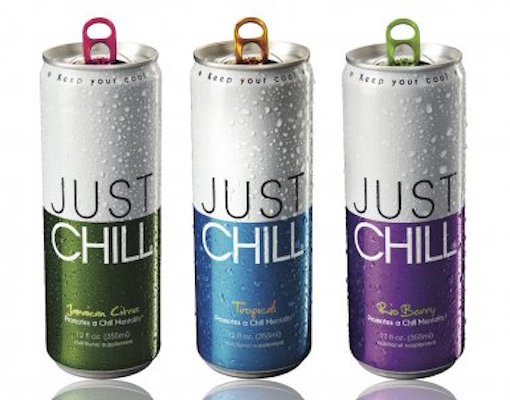 The Company will host a conference call at 4:05 p.m. ET/1:05 p.m. PT on October 24, 2018 to discuss the financial results and recent business developments. To participate in the call, please dial 1-530-881-1212, with ID Pin Code 615-253-385.
Life On Earth, Inc. Reports First Quarter Financials for Fiscal Year 2019 and Announces Conference Call
Revenues Increased 51% from Previous Quarter (Q4 '18) and 31% Compared to the Prior Year's First Quarter (Q1 '18)
NEW YORK, Oct. 22, 2018 (GLOBE NEWSWIRE) — via OTC PR WIRE — Life On Earth, Inc. (OTCQB: LFER) ("Life on Earth" or the "Company") reported results for its First Quarter Fiscal Year 2019, ending August 31, 2018.
Notable selected Company highlights from Q1 FY2019 included:
Revenues of $1.354 Million, up 31% year over year in the comparable quarter;
Revenues increased 51% in Q1 FY2019 vs Q4 FY2018 or $1.354 Million vs $898K
Assets increased for Q1 by nearly $1.3 Million to over $3.8 Million, a 50% increase;
Total Liabilities decreased by 10% or by $364,825
Settlement Debt decreased, in the quarter, by 63% from $560,000 to $205,000
Stockholders' Equity swung from a negative ($1 Million) to a positive $670,880. First time in the company's history, since being a public company, to achieve a positive shareholders' equity.
Additional Company Highlights for the Q1 FY2019 included:
Completed the acquisition of the Chill Group, Inc., a Los Angeles, CA-based company and owner of the Just Chill brand;
Accelerated the process of integrating the operations of all wholly-owned subsidiaries; Energy Source, The Giant Beverage Co, Victoria's Kitchen Brand, and the Chill Group (Just Chill).
Entered into a final Settlement Agreement with TCA Global to end a year-long litigation battle;
Began preparations to roll out the Victoria's Kitchen and Just Chill to new DSD partners in California, New York and Upper Midwest;
Enhanced its innovation, supply chain and production team by adding two industry veterans. This will help the Company prepare for the ramp-up of production for the Spring season 2019.
"Our first quarter of fiscal 2019 was a record revenue quarter but we feel the revenue ramp is just beginning," stated Mr. Fernando Oswaldo Leonzo, Life On Earth's Chief Executive Officer. "We are in the final stages of fully integrating all our subsidiaries into one efficient operating company and we are very confident in the success of those plans. There are several key individuals, from our industry, that will be joining the company soon helping to enhance our Board of Directors and C-Level Management. They will help towards an eventual up-listing to a higher listed exchange. We were also able to accomplish significant financial milestones in the past quarter while paying off a significant portion of past legacy debt and increase the shareholders' equity on our balance sheet," he continued.
The Company will host a conference call at 4:05 p.m. ET/1:05 p.m. PT on October 24, 2018 to discuss the financial results and recent business developments. To participate in the call, please dial 1-530-881-1212, with ID Pin Code 615-253-385.
About Life On Earth.
Life on Earth, a "Make It Better" consumer based Brand Accelerator Company is a dynamic and innovative all-natural consumables products company focused but not limited to the beverage and snack industry. At the Company, we have established a unique business model focused on building brands within the alternative beverage and snack space. Our brand model is complemented by our strong distribution subsidiaries in New York and California. The growth of "game changing" marketing applications, human capital resources and follow-on investments will help us deliver a fully integrated platform for the emerging and functional brand category that are good for our consumers as well as the environment.
Visit: www.lifeonearthinc.com
SAFE HARBOR ACT
Forward-Looking Statements: This release contains statements that constitute forward-looking statements within the meaning of Section 27A of the Securities Act of 1933, as amended, and Section 21E of the Securities Exchange Act of 1934, as amended. These statements appear in a number of places in this release and include all statements that are not statements of historical fact regarding the intent, belief or current expectations of Life on Earth, its directors or its officers with respect to, among other things: (i) financing plans; (ii) trends affecting its financial condition or results of operations; (iii) growth strategy and operating strategy. The words "may," "would," "will," "expect," "estimate," "can," "believe," "potential" and similar expressions and variations thereof are intended to identify forward-looking statements. Investors are cautioned that any such forward-looking statements including those relating to the Company's financing being adequate for the Company to close this acquisition, being able to place its products in the retail stores, to launch its growth and expansion plans among others, are not guarantees of future performance and involve risks and uncertainties, many of which are beyond Life on Earth, Inc.'s ability to control, and actual results may differ materially from those projected in the forward-looking statements as a result of various factors. No information in this press release should be construed in any way whatsoever as an indication of Life on Earth, Inc.'s future revenues, financial performance or stock price. There is no assurance that the Company will be successful in obtaining an up-listing to a higher exchange. More information about the potential factors that could affect the business and financial results is and will be included in Life on Earth's filings with the Securities and Exchange Commission at www.sec.gov.
Investors and Corporate
Please Contact: [email protected]
(646) 844-9897