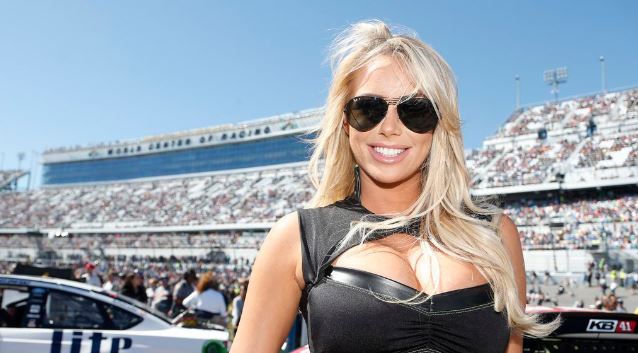 HENDERSON, NV / ACCESSWIRE / March 6, 2019 / In the early 2000s, the energy drink space barely existed and the household names we know today were just entering the marketplace. Red Bull was introduced in 1997 followed by Rockstar Energy Drink in 2001, Monster Energy in 2002 and Rip It in 2004. So how big is this market today? According to a Grand View Research forecast released in July 2017, the global energy drinks market is projected to be almost $85 billion by the year 2025.
Where are some of those energy drink early-movers now?
Red Bull GmbH is a privately held company with that had over $7.4 Billion in sales in 2017.
The biggest success story for investors is probably Monster Energy, which was known as Hansen Natural and only had sales of $34 Million before they launched their Energy drinks. Today, that company is known as Monster Beverage Corporation (MNST) (Market Cap: $34.627 Billion; Share Price: $62.62) and it had sales of over $3.8 Billion last year.
Rockstar Energy Drinks signed a multi-year distribution agreement with PepsiCo in 2009 and now has sales of over $900M in 2018.
National Beverage Corp. (FIZZ) (Market Cap: $3.121 Billion; Share Price: $66.92)are the owners of Rip It Energy, Lacroix and Shasta, and had sales of over $1 Billion last year.
Today we are highlighting: Monster Beverage Corporation (MNST), Life on Earth, Inc. (LFER), New Age Beverages Corporation (NASDAQ:NBEV), National Beverage Corp. (FIZZ), and Alkaline Water Company (WTER).
Which company might be the next big success story in the beverage industry of tomorrow? In the last year there have been a tremendous amount of product innovation around CBD-infused beverages with new public companies bringing their products to market. Below are some of the innovative companies that are early-movers in this rapidly growing space:
How big can the CBD Beverage market be? CBD is the non-psychoactive cannabinoid found in cannabis and it's had a massive surge in popularity over the past two years. According to cannabis industry analysts at the Brightfield Group, the hemp-CBD market could go from just $591 million in 2018, to over $22 billion by 2022. These growth rates are much faster than the wider medical cannabis or recreational cannabis industries.
Previously, CBD products have been available in very niche locations, but in the last several years the products can be found in natural food stores, beauty aisles, cafés and now the beverage aisle of your local retailer.
Life on Earth, Inc. (LFER) (Market Cap: $13.698 Million; Share Price: $0.399) is a beverage company with a portfolio of brands in the all-natural, innovative, healthier and "better for you" beverage market.
On February 14th, 2019, they announced that they have developed two new categories for its flagship Just Chill® brand of beverage products, including Organic CBD-Infused High Alkaline Waters, as well as Organic Hemp-Infused Drinks. The company is debuting its product launch at the Natural Products Expo West in Anaheim, California on March 7th– 9th and intends to be in market throughout United States by the Summer of 2019.
The Company's Just Chill® brand was recently featured in The Washington Post's "Voraciously" Section, a section of the newspaper focused on food, beverage and lifestyle topics. The article was entitled "I tried a dozen stress-relief snacks, tinctures and teas. So why am I still anxious?" and the full article can be found at the following link: www.washingtonpost.com/news/voraciously/wp/2019/01/14/i-tried-a-dozen-stress-relief-snacks-tinctures-and-teas-so-why-am-i-still-anxious/?utm_term=.3da2803fbe95. The company also recently announced that they recently launched new corporate digital initiatives, including relaunching its corporate website, www.lifeonearthinc.com, and is set to launch their E-Commerce platform in Spring 2019.
New Age Beverages Corporation (NBEV) (Market Cap: $420.714 Million; Share Price: $5.59) is a healthy, functional beverage company with a portfolio of brands.
In January 2019, they announced that it had signed an agreement to develop and distribute Bob Marley-branded cannabis beverages. Bob Marley CBD-infused beverages were introduced at the Winter Fancy Food Show on January 13th. The first product to rollout is anticipated to be Marley+CBD Mellow Mood, relaxation drinks in 15.5 oz cans with 25 mg of pharmaceutical grade CBD per serving.
The Alkaline Water Company Inc. (WTER) (Market Cap: $119.566 Million; Share Price: $3.45) is a beverage company focused on marketing bottled alkaline water under the Alkaline88 trade name.
In September 2019, they announced that they were creating the A88 Infused Beverage Division, Inc. specifically to offer Hemp-derived CBD infused Alkaline88® water with their partner, American National Products Inc. The company expects that 3-4 products will be dedicated to the CBD water space.
It is well known that big companies like Coca-Cola and PepsiCo won't sit on the sidelines and let a growth opportunity like this pass them by. Let's not forget that in 2014, Coca-Cola bought a $2 Billion stake in Monster Beverage Corporation (MNST) (Market Cap: $34.627 Billion; Share Price: $62.62) and PepsiCo signed a long-term distribution deal with Rockstar in 2009, and most recently in 2017, Anheuser-Busch InBev acquired Highball Energy Drinks.
Market acceptance of CBD is changing rapidly, and cannabis-infused drinks are entering the mainstream spotlight. Can one of these public companies reach the same heights as some of the category creators of the recent past?
Click here for full press release including important disclaimers.
Institutional Analyst has no affiliation with Regal Consulting.