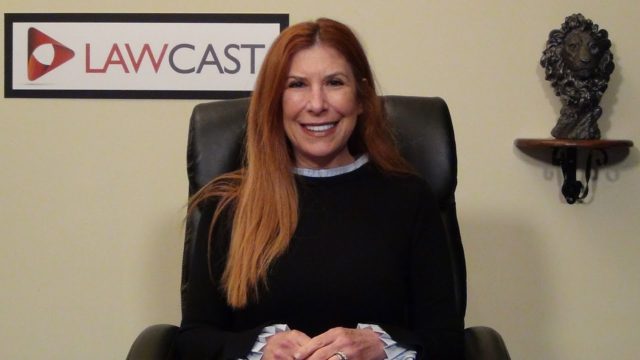 Regulation A+ Eligibility- Today is the continuation in a Lawcast series talking about Regulation A. Today I am talking about Regulation A eligibility. Regulation A+ is available to companies organized and operating in the United States and Canada. A company will be considered to have its "principal place of business" in the U.S. or Canada for purposes of determination of Regulation A/A+ eligibility if its officers, partners, or managers primarily direct, control and coordinate the company's activities from the U.S. or Canada, even if the actual operations are located outside those countries.
The following companies are not eligible for a Regulation A+ offering:
• Companies currently subject to the reporting requirements of the Exchange Act; A company that was once subject to the Exchange Act reporting obligations but suspended such reporting obligations by filing a Form 15 is eligible to utilize Regulation A/A+. A company that voluntarily files reports under the Exchange Act is not "subject to the Exchange Act reporting requirements" and therefore is eligible to rely on Regulation A/A+. A wholly owned subsidiary of an Exchange Act reporting company parent is eligible to complete a Regulation A/A+ offering as long as the parent reporting company is not a guarantor or co-issuer of the securities being issued.
• Investment companies registered or required to be registered under the Investment Company Act of 1940, including BDC's;
• Blank check companies, which are companies that have no specific business plan or purpose or whose business plan and purpose is to engage in a merger or acquisition with an unidentified target; however, shell companies are not prohibited, unless such shell company is also a blank check company. A shell company is a company that has no or nominal operations; and either no or nominal assets, assets consisting of cash and cash equivalents; or assets consisting of any amount of cash and cash equivalents and nominal other assets. Accordingly, a start-up business or minimally operating business may utilize Regulation A+;
• Companies seeking to offer and sell asset-backed securities or fractional undivided interests in oil, gas or other mineral rights;
• companies that have been subject to any order of the SEC under Exchange Act Section 12(j) denying, suspending or revoking registration, entered within the past five years;
• Companies that did not meet their ongoing Tier 2 Regulation A+ reporting requirements over the past two years; and
• Companies that are disqualified under the "bad actor" rules and, in particular, Rule 262 of Regulation A+.
Unfortunately, in what is clearly a legislative miss, companies that are already publicly reporting – that is, are already required to file reports with the SEC – are not eligible. OTC Markets has petitioned the SEC to eliminate this eligibility criteria, and pretty well everyone in the industry supports a change here, but for now it remains.
Regulation A/A+ can be used for business combination transactions, but is not available for shelf SPAC's (special purpose acquisition companies).