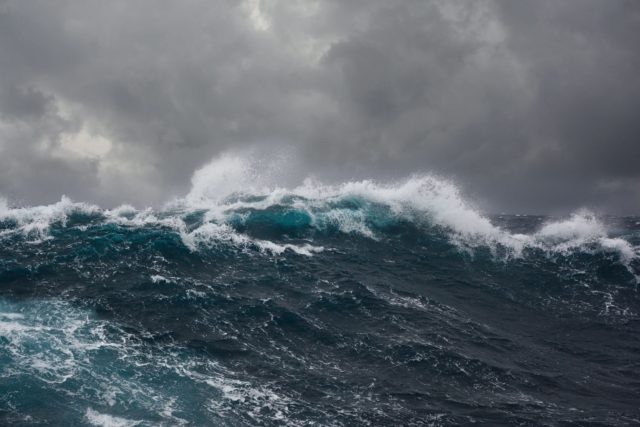 Although there are more than 5,000 breweries currently operating in the U.S. — more than at any other time in the country's history — the industry revolves around just a handful of names.
After years of consolidation, the U.S. beer market essentially boils down to Anheuser-Busch InBev (NYSE: BUD) and Molson Coors (NYSE: TAP) — which together own about 70% of the total — and then everyone else.
Bigger isn't necessarily better
After acquiring SABMiller and divesting various brands and operations to meet global antitrust regulator objections, Anheuser-Busch continues to have around a 45% share in the U.S. and a 28% share of the worldwide market.
Yet U.S. beer production continues to wane. According to data from IRI, U.S. beer volume sales are down 0.7% so far in 2017, with dollar sales 1% higher due to price increases. That's mostly the result of flagging interest in mass-produced beers from the likes of Anheuser-Busch, which in its third-quarter earnings report said sales to U.S. wholesalers (STWs) declined 3.4% and sales to retailers (STRs) dropped 6.4%, much worse than the respective declines of 1.7% and 3.4% expected for the industry as a whole.
Similarly, Molson Coors experienced a 5.5% drop in segment net sales to $1.9 billion in the quarter, with U.S. STRs and STWs declining 2.9% and 7.2%, respectively. And that's despite owning all the brands of the MillerCoors joint venture for a full year, which it gained as a result of the Bud-Miller merger.
While the results cast something of a pall over the beer industry, investors who look beyond the macro brewers can still find a reason to hope and opportunities for growth.
Craft is still relevant
According to the Brewers Association, the trade group that represents the craft beer industry, breweries of all sizes produced almost 197 million barrels of beer in 2016, with total sales volumes exceeding $107.6 billion. That represents a 6.2% increase in sales volumes and gives craft a 12.3% share of the total beer market.
While that seemingly shows a slowdown in craft brewing, which for years had enjoyed double-digit growth rates, in reality, it's more a reflection of the aforementioned consolidation that has been underway. Anheuser-Busch, in particular, has sought to shore up the flagging fortunes of its Budweiser and Bud Light brands by buying up numerous craft breweries over the past few years.