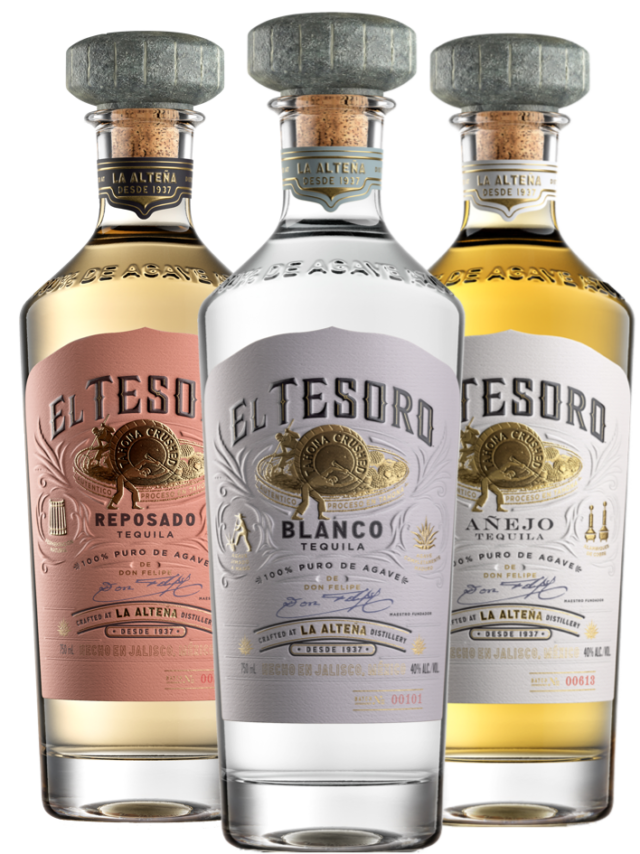 Chicago's Beam Suntory (STBFY) $24, Announces New Packaging for El Tesoro Tequila. Always a nerve-racking move!
Sombreros off to Beam, the new bottle is a huge improvement (see below). Might even call it stunning, with its volcanic rock cap.
Think we'll invite them to our upcoming private Tequila Yacht Party on National Tequila Day along with Comisario Tequila and Rock N Roll Tequila and a couple others.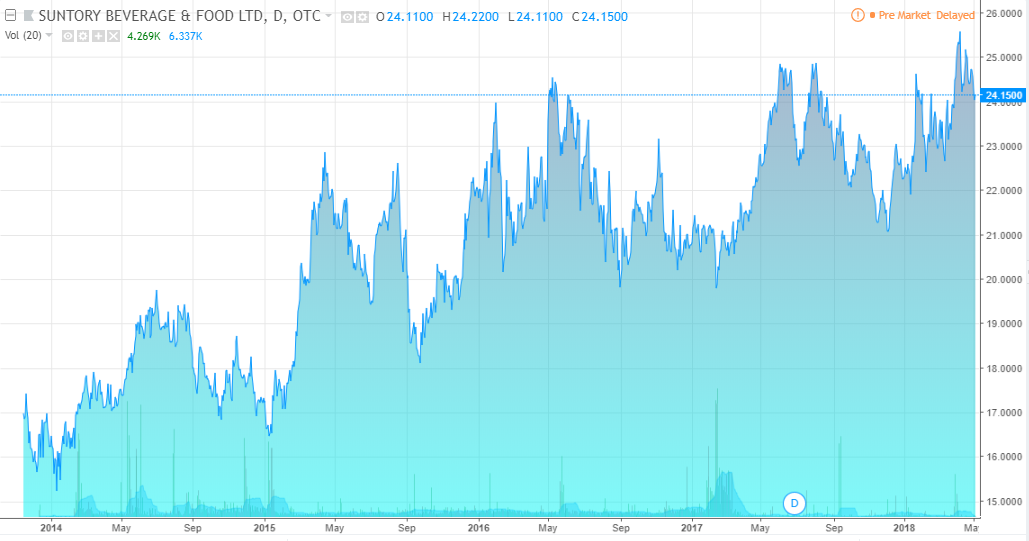 CHICAGO — El Tesoro de Don Felipe Tequila is proud to introduce an exquisite new bottle and label for its core expressions,including El Tesoro Blanco, Reposado and Añejo tequilas, that celebrate the brand's heritage and capture founder Don Felipe Camarena's time-honored production methods and commitment to the traditional art of tequila making.The new packaging is expected on shelves this May.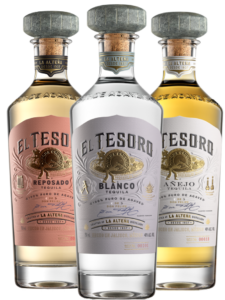 Don Felipe established La Alteña Distillery in 1937 in Mexico where the award-winning El Tesoro Tequila is made. El Tesoro has always been "the treasure" of Jalisco, created in celebration of Don Felipe's most precious asset: his 100% estate-grown agaves, which grow in the rich, red soil of the highlands that create El Tesoro's distinct agave-forward taste.
"I am proud to make tequila here at La Alteña the same way my grandfather, Don Felipe, made tequila more than 80 years ago," says Carlos Camarena, El Tesoro Master Distiller. "We believe our practice of making tequila 'the old-fashioned way' allows us to craft the tequila we're proud of – the tequila that allows the full flavor of our estate-grown agave to shine through. My father's signature is on each label, in honor of my grandfather and the tequila my family has created for generations."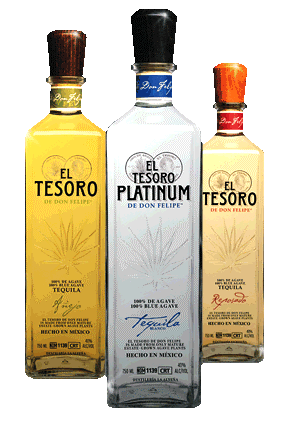 El Tesoro is a truly authentic tequila made with the knowledge and passion passed down through ?ve generations. Each step of the process requires mastery of a skill and a commitment to quality. It takes true dedication, but the resulting flavor captures the essence of the spirit at La Alteña. These traditional methods include using 100% estate grown agave, allowing the agave to grow longer than most to peak maturity, crushing 100% of the agave with a volcanic tahona wheel to extract and intensify agave flavor and double distilling to proof without ever adding water after the final distillation.
Within this packaging refresh, the exceptional liquid of El Tesoro Tequila remains the same, while the new, artisanal bottle and label more visually communicate the time-honored process and attention to detail that has made El Tesoro a tequila unlike any other. Notable packaging features include the following:
A tahona stone closure highlights El Tesoro tequila's commitment to the ancient method of crushing cooked agaves with a two-ton volcanic rock to extract as much flavor as possible prior to fermentation. El Tesoro is one of the only tequila brands to use 100% tahona-crushed agaves.
Agave flourishes celebrate and honor founder Don Felipe's most precious asset: his estate-grown agaves. One-hundred percent of agaves used to make El Tesoro are grown on the Camarena family estate in the highlands of Jalisco, where the terroir gives the liquid a more rounded, fruity and floral taste.
Process Icons detail the traditional production methods used by El Tesoro since its founding in 1937: "agave completely mature," "natural fermentation," "traditional oven cooking," "copper stills" and "aged in American Oak."
Don Felipe's signature honors the knowledge, passion and methods that have been passed down through five generations and are still honored today by Master Distiller Carlos Camarena.
Batch number is now included on every bottle to acknowledge that each distillation of El Tesoro has unique flavor and aroma characteristics due to the influence that the Jalisco climate and unique soil conditions have on agave harvests.
For more information, please visit www.eltesorotequila.com
About El Tesoro Tequila
Since the first drop of El Tesoro ran off the still of La Alteña Distillery more than 80 years ago, every decision has made to celebrate the agave's unique flavor. El Tesoro is a truly authentic tequila made slowly and carefully to capture its essence in a bottle. The El Tesoro portfolio of core products available in the U.S. includes: Blanco (40% ABV; $44.99 Suggested Retail Price), Reposado (40% ABV; $49.99 Suggested Retail Price), Añejo (40% ABV; $54.99 Suggested Retail Price) and Paradiso (extra añejo; 40% ABV; $99.99 Suggested Retail Price). In October 2017, a limited edition 80th Anniversary Tequila was introduced to celebrate La Alteña Distillery's 80 years (extra añejo; 41.5% ABV; $199.99 Suggested Retail Price).
About Beam Suntory Inc.
As the world's third largest premium spirits company, Beam Suntory is Crafting the Spirits Brands that Stir the World.  Consumers from all corners of the globe call for the company's brands, including the iconic Jim Beam and Maker's Mark bourbon brands and Suntory whisky Kakubin, as well as world renowned premium brands including Knob Creek bourbon, Yamazaki, Hakushu and Hibiki Japanese whiskies, Teacher's, Laphroaig, and Bowmore Scotch whiskies, Canadian Club whisky, Courvoisier cognac, Hornitos and Sauza tequila, EFFEN and Pinnacle vodka, Sipsmith gin, and Midori liqueur.
Beam Suntory was created in 2014 by combining the world leader in bourbon and the pioneer in Japanese whisky to form a new company with a deep heritage, passion for quality, innovative spirit and commitment to Growing for Good.  Headquartered in Chicago, Illinois, Beam Suntory is a subsidiary of Suntory Holdings Limited of Japan. For more information on Beam Suntory, its brands, and its commitment to social responsibility, please visit www.beamsuntory.com and www.drinksmart.com.