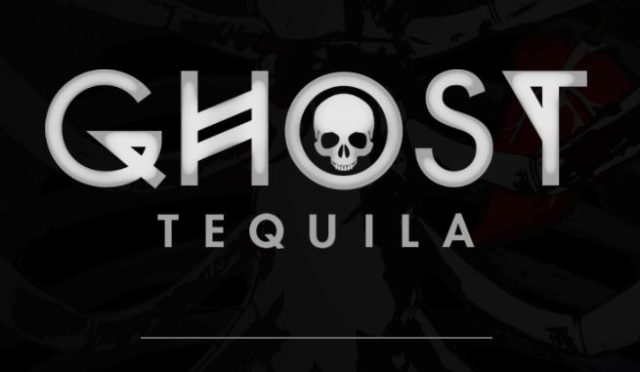 The man who helped turn Fireball Cinnamon Whisky into one of the fastest-growing alcohol brands of the past decade is hoping to duplicate that success with tequila, a category marked by surging sales but also geopolitical risk.
Richard Pomes, who promoted the Fireball brand for Sazerac Co., has begun a startup in Boston called Ghost Tequila. The idea is to capitalize on the broader growth of tequila while using Pomes's grass-roots efforts to gain recognition. With Fireball, he took the cinnamon-flavored liquor from bar to bar — offering free shots — until Fireball was outselling established whiskey brands.

The entrepreneur is jumping into the tequila market at a time of looming challenges. The Trump administration is looking to re-examine the North American Free Trade Agreement in a move that has jarred sellers of Mexican products. Tequila must come from Mexico, leaving its importers at the mercy of trade negotiators.
"It's absolutely something we're worried about," said Christopher Moran, Ghost Tequila's other founder. "It'll definitely change the game. And it will change the game for everybody."
Hear the Material World podcast on the bid to launch a new tequila brand
From 2010 to 2015, tequila sales rose 30 percent by volume in the U.S., according to research firm Euromonitor International. That's the fastest pace of any alcohol category other than cognac.
That growth has spurred the liquor industry to get more aggressive with the Mexican spirit. Diageo Plc, the world's largest distiller, pledged in 2015 to invest $400 million in its Don Julio brand, which is growing faster than its Smirnoff vodka and Johnnie Walker scotch. Pernod Ricard SA, the second-largest distiller, has upped investment in its Olmeca and Avion brands.
Pomes was a 25-year-old actor when he was hired by a marketing firm to be the first national brand ambassador for Fireball. He created a social-media following, designed branded merchandise and got Fireball into as many people's mouths as he could.
The strategy worked. Sales of Fireball surged — and not just in bars. In 2011, the spirit accounted for $1.9 million in sales in U.S. gas stations, convenience stores and supermarkets, according to research firm IRI. By 2013, the year after Pomes left the brand, sales had reached $61 million. That put Fireball ahead of Jameson Irish whiskey and Patron tequila.
Ghost Peppers
This time around, Pomes doesn't have the marketing muscle of a big company behind him. But the 32-year-old will stick with his strategy of hitting every bar he can. He'll also tout it as a superior drink for doing shots. Ghost Tequila is flavored with ghost peppers and designed to be taken without the traditional salt and lime.
After launching in Boston and New Orleans, the product is now expanding to Austin, Texas, and Southern California.
Flavored tequila has never been a big hit, and the approach faced pushback from the Tequila Regulatory Council. The group ensures all products called tequila are made from 100 percent Weber Blue agave in the Jalisco region of Mexico. Ultimately, the council agreed to certify the spirit as authentic tequila.
But Ghost Tequila's biggest hurdle may still lie ahead. President Donald Trump has threatened to withdraw from Nafta and impose taxes on Mexican-made products. The move could result in a 20 percent levy on imports.
OUR STORY
We love service industry because we are service industry.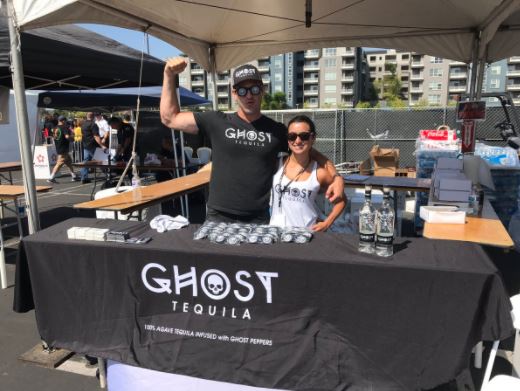 It all started with a Boston bartender. In 2011, Chris was working at a new tequila bar with 120 different tequilas that very few people wanted to drink. His solution: create a tequila shot that would grab attention, taste great, and go down easy. Through this process he realized that guests were looking for a little more spice in their night…and their drinks. The result was a ghost pepper infused shooter that became a reason to visit his bar.
And with that, Ghost was born–an affordable tequila so smooth that even the person with the worst spring break tequila story would enjoy. From at-home experimentation to distilling in Mexico, the hero of our story perfected the recipe that's igniting shots and cocktails alike.
When you consider how many brands are brainstormed in a boardroom, a tequila born in a bar sounds a little crazy. But what began as a bartender's passion project has exploded onto the scene. And through everything, our service industry roots remind us that we're here to entertain guests, inspire bartenders, and serve a tequila that leaves you with memorable nights…without mornings of regret.