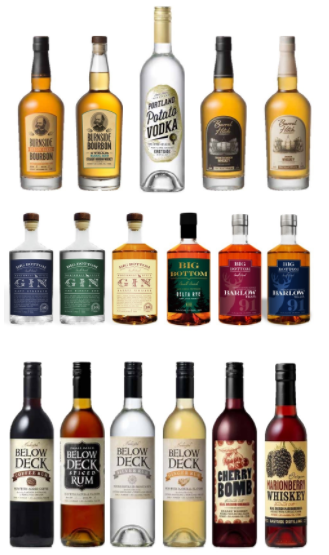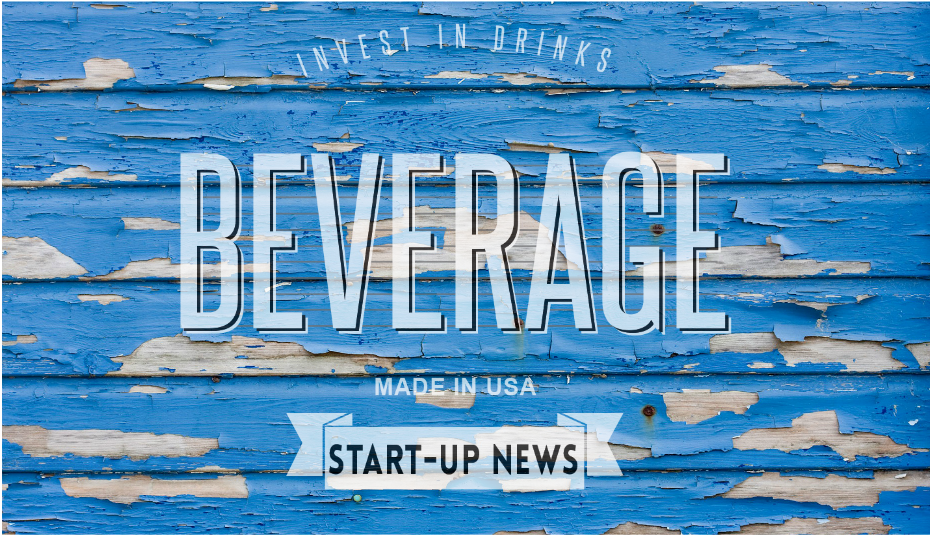 Grover Wickersham CEO:
Thank you, Robert and good morning to all of you. Thank you for joining us today. Let me start by mentioning that with me in addition to Steve Shum is our Controller Kim Davis.
Our first quarter 2018 results had initial returns from the investments made and actions taken during 2017. To position Eastside Distilling as a leader in the emerging craft spirits segment of the spirit industry. The Eastside sales growth to 70% was achieved with just two months of Redneck Riviera shipments and a few weeks of wine canning operations during the quarter.
Additionally our Burnside Bourbon rebranding which launched at the end of last year has also gone better than expected. Sales of the rebranded line in the Pacific Northwest have already surpassed the peak levels for the line that we hit last year. Our new product pipeline continues to flow and you should expect more innovation from us in 2018.
A recent example is our just launched Oregon Oaked Rye it took Double Gold at the San Francisco World Spirits Competition. Tyne Blanton's Bourbon beating Wild Turkey Rye, Bulleit Rye, Woodford Reserve Rye, [South Wreck Rye] (Ph), Jim Beam Rye and about 200 others most of which are much more expensive. All told, I believe we are positioned for continued strong growth throughout the remainder of 2018 and barring unforeseen circumstances continuing on to 2019.
Before Steven and I go through the details of the quarter in depth, I think it's important to take a step back and look at how we have positioned Eastside for future success based on the business strategy we laid out at the very start of 2017.
As a reminder, that strategy is summarized as first creating and monetizing new and exciting brands through our great strength and developing innovative spreads and are close collaboration with the branding firm Sandstrom Partners.
Secondly, using our status as the only NASDAQ listed craft distiller to make strategic acquisitions. Thirdly, creating a cash sustaining business through our broad range of product sales in our Oregon home market and by co-packing the Pacific Northwest companies.
Starting in January of 2017, as one of the three prongs of our new business strategy for Eastside, we have set out to create a "brand factory." We did this by closely associating with Sandstrom Partners.
The Eastside of 2016 produced tremendous craft spirits that one scores of awards, but frankly our packaging was awful. For the most part it was just wine bottle. Fortunately, for us we had one of the spirit industries most successful branding firms right in our own backyard namely Sandstrom partner.
As a reminder, to people who don't know Sandstrom, it's the branding firm behind Bullet Bourbon, Aviation Gin, Stillhouse and St-Germain. These brands all grew into major success stories and two of them are acquired for more than 150 million.
The firs of our 2017 collaboration with Sandstrom began to emerge for the first time in the fourth quarter of 2017 in the form of the totally rebranded and reinvented Burnside line of bourbon in Whiskey. While the [strategy] (Ph) itself is winning national awards, our new craft spirit offerings carrying on our position of excellence in spirits.
As I mentioned, our new Burnside Oregon Oaked Rye won a very rare and hard to get Double Gold on May 1, 2018 in the SF World Spirits Competition, but this was just a total of 14 medals that we won in this preeminent and prestigious event. Our flagship Burnside lineup recently rebranded is once again seeing growth accelerate.
Remember, we stopped production in summer of 2017 and stopped opening new accounts. We did this to allow our customers to sell through the old Burnside in-store inventory. New Burnside came back strong and we recently surpassed previous peak sales levels. The rebranding of our cold brewed Coffee Rum product to Hue-Hue Coffee Rum is also being met with good reviews.
Our cold brewed coffee rum product is unlike anything else in the market and reimagining it as Hue-Hue Sandstrom Partners packaging highlighted the uniqueness of its batch process, cold brewed flavor and the richness of its Portland Roasted Guatemalan Coffee. This is the modern alternative to the sugariness of coffee liquors, it's launched in Oregon in January, was very well received.
Eastside and Sandstrom are systematically working through and evaluating our existing product lineup, as well as loaning new ideas it could become successful product, especially in the very promising area of canned, ready to drink RTG beverages. We believe the plan is in place to create significant value with Sandstrom in the future.
The collaboration with Sandstrom can also be credited with a larger part of our landing John Rich as a partner. We got this business because we coupled Sandstrom's impressive Redneck Riviera branding concepts in our pitch to John with Travis Schoney and Mel Heim's delicious Redneck Riviera blend. Again, this is a winning combination of world class marketing and world class spirit production.
As we reported in our earnings release, just over 2,800 nine liter cases of Redneck Riviera and just the two months it was available during Q1. We are continuing ad stays and build momentum. While John Rich and Eastside team were optimistic about what Redneck might do when it left the gate, the extent of its early success surprised even us.
It has been less than four months since we first shipped the brand and during that four month period we signed distribution agreements with the largest distributor in the southeast RNDC and added other key distributors including Southern Glazer. We expanded distribution from the initial five Gulf states in 15 states including California and are discussing further additions.
We set records by receiving authorization from Walmart in only our second month and landed other prestigious accounts including Specs in Texas, Safeway in Washington, HC in Florida and both Albertsons and Ralphs in Louisiana. As expected, John Rich has provided strong promotional support by making appearances on National TV shows as well as countless local TV and radio shows.
John makes many in-store appearances for vital planning to support retailers. Selling typically as many as 100 cases in a single signing event and he might do more than one sometimes as much as three on the single day. John promotes Redneck during his live performances with the Big and Rich band and at numerous events including Roth Capital Partners 2018 conference.
John joined the NASDAQ January 31 during the closing bell at NASDAQ for January, symbolizing how much he helped us ring the bell for Eastside's Q1. We expect that John Rich's promotion of brand will step up and notch later this year with [indiscernible] Brothers produced reality TV show called Living Big and Rich that will feature Redneck and even devote four shows to it.
Meanwhile John is on tour, hitting estimated 70 cities between now and year-end with each stop being a great promotional opportunity for our brand. Yes, we have had a busy four months, but what is most important is that we are not slowing down or stopping anytime soon.
To supplement John's efforts we recently signed agreements with Gretchen Wilson a many times Grammy winning country star with Granger Smith and Colt Ford as Spirit Ambassadors for Redneck Riviera Whiskey. We will be issuing a press release shortly to provide further details.
These three country stars will be supporting the Redneck plans, on their tours, in their social media and in all their promotional efforts. This partnership is a natural fit for these artists, as fans of John, fans of the whiskey and fans of the American roots.
We look forward to 2018 to be tremendous year for Redneck Riviera Whiskey. However, we have many other things that we are doing here at Eastside in addition to Redneck Riviera Whiskey. In addition to our strategy of creating a Brand Factory we are using our production assets to generate cash from co-packing. We are just now beginning to get some traction in our initiative.
In early 2017 we acquired a craft bottling operation. This acquisition immediately enhanced our operational efficiencies, but it also allowed us to expand into the fast growing market segment. Tin line Ready to Drink, RTDs and Wine Canny. Overcoming operational issues has taken us longer than expected, but we are now operational.
We begun canning wine for customers and we have seen expanding list of potential customers. As previously noted, we hope to use the canny line to our advantage in developing and marketing our own Eastside Ready to Drink cocktails and other product.
One of the most important steps we took last year and that was perhaps the most important step we took last year has been to strengthen our management team, so that we can position the Company to become a major player in the industry.
We recently brought on Tom Lloyd, a highly experienced operator as VP of Production. Tom previously lead a team of 1000 process engineers at Intel, and most recently handled the production for PropA divino a wine single serve in Oregon that went from zero to over 25 million in sales which with Tom running production.
And then on the sales side which is where we are putting tremendous emphasis. In addition to hiring the 27 year industry veteran Jerry Calderon any as our Senior VP of Sales, using Jerry's contacts we recently poached Robert Manfredonia from Russian Standard where Robert had a stellar track record.
As our VP of National Accounts Robert brings a strong background and dealing with the countries big-box retailers, and he is already proving his worth. In his first three weeks on the job, he brought in Segway in Washington and ABC Liquors the largest liquor stores chain in Florida. We expect to have a great year with Robert. We are also expanding our sales with additional hiring of some first class reps Florida, Tennessee and in Texas.
Finally, we have added strength to our financial reporting control and finance functions by filling the vacancy left by our departing Controller with Kim Davis. Kim was previously CFO of the Oregon Liquor Control Commission and CFO of a major regional investment banking firm here in Portland. Kim is a great partner for Steve Shum and myself.
I would just depart from the prepared remarks, just to mention that I'm very proud of the fact that the Eastside is now getting a sufficient reputation in the industry that we are able to track people of this quality and I would say we are constantly getting resumes of very, very talented people. This is not something that was happening a year ago.
In addition to the realization of these whole strategic initiatives, we also are seeing the benefit of the recently enacted Craft Monetization and Tax Reform Act of 2017. It was enacted by Congress as part of the 2017 Tax Legislation package. It reduced the Federal Excise Tax from 13.50 to $2.70 per gallon for the first 100,000 proof gallons per year. This is an 80% tax reduction of a major cost in spirit manufacturing.
To put this in perspective and the event that Eastside's production reaches is the 100,000 proof gallons per annum needed to fully utilize the tax benefit to the Tax Act, our annual savings was 300 million. These savings are improvement to our gross margin line which we expect to improve by in excess of two points in 2018 compared to 2017 just simply based on the tax reduction.
With that said, let me turn the call over to my fantastic CFO, Steve Shum to run you through the numbers and our finance strategy. Steve.
Steve Shum 
Thanks Grover. While the first quarter is normally a seasonally softer period, especially compared to the seasonally strong fourth quarter, we are pleased to be reporting a sequential improvement in sales, margins and EBITDA in our first quarter as compared to the fourth quarter.
As Grover noted, we do see momentum continuing to build with our branding initiatives this is illustrated by our 2018 Oregon wholesale case growth January it was a 52% versus January 2017 which was similar to our overall case sales growth in fiscal 2017. February was up 65%, March 95% and April 98% versus the comparable month in 2017. So fairly the Oregon trends are favorable.
Our Boston growth comparisons do get harder this year, but our Oregon sales team is performing great and motivated to continue beating our goals. Gross sales in the first quarter totaled approximately 1.4 million as compared to 829,000 in the prior year an increase of 7%. Net sales which exclude the Excise Taxes and certain customer promotion activities increased nearly a 100% to the 1.22 million versus 612,000 in the prior year.
During the first quarter, we sold 8,305 cases. This consisted of 6,877 cases of our branded product and 1,428 cases of private label, reflecting an increase of 80% over the prior year in our branded products and a 40% case growth overall.
The higher branded products case sales were driven largely by the newly launched Redneck Riviera product and an increased in wholesale attraction within Pacific Northwest [indiscernible] and our newly re-launched Burnside brand which is progressing well. We also experienced some modest improvement in our retail case sales during the period.
The private label business benefit in the period from the initial production of our new canny wine as well as from an opportunistic private and profitable sale of bulk spirit period. Those profitable sales underscores the hidden value to our shareholders of large bulk spirit inventory with the sometimes overlooked. While it's not a focus we may periodically benefit from such sales as we did in the first quarter.
Overall wholesale revenues improved by approximately 53% to 755,000 compared to 429,000 last year. While we are pleased with the recent Burnside progress the product was still down compared to last year as the brand re-launch was still on early phases during the quarter. However, strong Vodka product growth along with the new Redneck Riviera product launch more than offset Burnside in the period contributing to the strong overall wholesale increase.
Looking ahead, we do expect Burnside product to contribute more significantly. As noted, since March of this year approximately four months post the re-launch, Burnside has been tracking above the legacy brand volumes in Oregon. We have also begun selling to key out of Oregon markets.
Going forward, the wholesale business will also greatly benefit from the new Redneck Riviera brand which continues to experience very strong momentum after the fast start in its initial two month debut.
Revenues in our private label business were approximately 350,000 for the period which actually exceeded what we did the entire year last year, was tripled over the year ago period. Again, this was a result of both the new canning operations coming online along with the sale of some excess spirits.
Revenues arrived from our retail and special events operations grew to approximately 305,000 which represented an 8% increase from a year ago. In May we launched a new initiative to draw our customers, improve the customer experience and sell additional high-margin products. We know this will bear fruit in the second half.
Gross profit in the period totaled approximately 593,000 compared to current 290,000 in the prior year. Gross margin relative to net sales is 49% versus 47% a year ago and overall 2017 margin of 37%. The gross margin in the period was positively impacted by the new FET rate which we have highlighted several times in the recent past, which was partially offset by higher customer incentive programs as compared to last year.
We certainly have a longer-term goal to further improve margins, and increased volumes and better spread our facilities costs. However, in the shorter run, margins may fluctuate around these levels as we continue to implement customer programs and incentives associated with the new product launch of Burnside, Hue-Hue and Redneck Riviera.
Advertising, promotional and selling expense for the year increased to 643,000, up approximately 67% from 386,000 last year. It was down actually slightly sequentially from the fourth quarter. This increase is primarily due to our launch related efforts to expand our product sales both regionally as well as in national markets.
Under agreement with John Rich if and when the Redneck brand is sold, we are allowed to recover 50% of our direct marketing expenses in support of the Redneck brand. We hope to provide more specific guidance on this in the future, but due to our emphasis on Redneck this amount is already well under six figures.
G&A expenses for the period totaled 1.2 million, an increase of 67% from last year. This increase was a result of additions to key personnel along with higher stock based compensation and depreciation expenses. In fact the higher stock based comp and depreciation expense accounted for nearly half of the G&A increase.
Net loss in the period totaled 1.3 million or $0.27 per share compared to a net loss of 900,000 or $0.35 a share in the year ago period. Our adjusted EBITDA during that period was a loss of approximately 780,000 which compared to a loss of 565,000 a year ago, and a loss of 930,000 to prior sequential fourth quarter. I would point out that the sequential improvement in EBITDA is something we hope to maintain as we move throughout the year.
Moving to the balance sheet cash, at the end of the period totaled approximately 1.5 million, inventories further increased from the year end totaling just over 5.3 million. As previously mentioned, we have purposely built our inventories to support the new product launches, especially new Redneck Rivera Whiskey product which we is seeing tremendous interest and momentum.
[indiscernible] to the period in we added to our working capital position by closing on additional note proceeds of 880,000 along with bringing an additional 735,000 in cash from voluntary early warrant exercises. We also executed a new of 3 million bulk spirit credit facility with an existing primary shareholder. This line has a 7% rate that is far better than the double-digit rates that are offered to the industry by typical bulk spirit lenders. This facility has an initial three-year term.
To further illustrate the support we have to serve shareholder, let me also note that this financing has no equity elements whatsoever meaning it is not convertible and it has no warrants attached. We have the full three million available to us on this facility and we could try any time to purchase bulk spirits. We believe this puts us in an excellent position, especially given our existing strong inventory levels.
That concludes my highlights for the quarter further, details are available on our 10-Q. With that, I will hand it back to Grover.
Grover Wickersham 
Thanks Steve. I would also before we open up the Q&A just over a few points under the general concept of strategic initiatives. this is kind of forward-looking comments, but we have mentioned in the past that we have pillars out to potential industry strategic partners.
And as a way of organizing this effort the board formed a committee and that consist of Shelley Saunders the former CFO of Campari Canada and Jack Pearson the CEO of Sandstorm and also myself. As a trajectory of our brands continues to improve we think that we may be able to have options in regards to brand strategic partners.
My final comment on this subject, although you hear this from every CEO, I do believe that the share price is not fully reflected value of our brands to the extent that the valuations that occurred in this industry and bringing in strategic partner might be a way to demonstrate that. Secondly, acquisitions, we continue to see a constant potential deal flow, we tend to be very selective. We can't predict when we might enter into a transaction, but I just want shareholders aware that is extremely likely there will be more acquisition transactions in the future.
And then the third comment is we are very mindful of dilution, if you look at our financing efforts today that involves the minimum amount of equity and as noted by Steve, we have had almost $2 million in early exercise of publicly traded warrants. This is I think a evidence that we have some very supportive large institutional shareholders that they share our goal of maximizing shareholder value.
So with those comments, I would like to turn the call over to Q&A.
See Full transcript including call disclaimers and disclosures and Q&A to follow on SeekingAlpha.