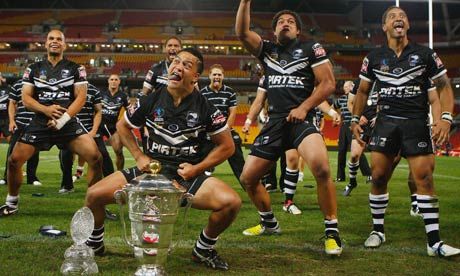 5 DAY CHART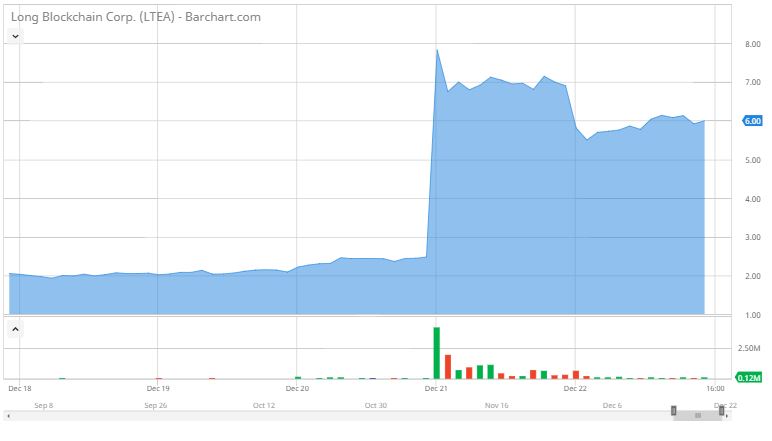 And just like that.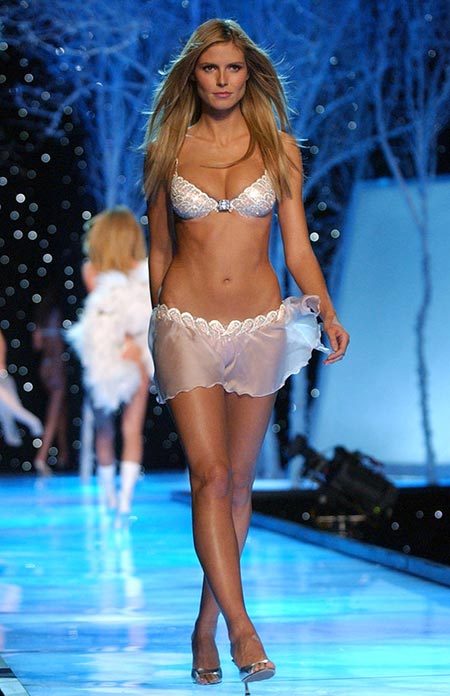 Let's see if the press is making fun of Long Island Block Chain on Tuesday?
Deep Pockets Walks In the Door.
Eric Watson: Founder and Executive Chairman
We'll hopefully have BlockchainStockReview.com launched before year is out covering this and other fun companies like this. For now, we'll post on BeverageStartUpNews.com
Eric Watson is the founder and executive chairman of international private investment company Cullen Investments. Resident in the UK, Mr Watson is a successful entrepreneurial investor. Net worth estimated at $500 million in 2015.
Cullen Investments has its origins in a start-up founded by Mr Watson in 1988, through which he has actively invested his own capital in a range of mergers and acquisitions.
Cullen Investments is focused primarily on development of its international portfolio, which includes interests in the United States, United Kingdom, Australia and New Zealand. Market sectors cover fashion retail, financial services, agriculture, real estate, and sports and entertainment.
Prior to forming Cullen Investments, Mr Watson was the founding chairman and largest shareholder of Blue Star Group, a retail and distribution business he established in January 1992. Mr Watson guided the successful growth of Blue Star Group through the acquisition and consolidation of numerous Australasian companies in this sector, including U-Bix office equipment, Wang New Zealand IT services, Whitcoulls book retailer, PC Direct, and Link Printing.
In 1996, Blue Star Group was sold to Nasdaq-listed US Office Products, a diversified supplier of a broad range of office products and business services to corporate customers. Prior to establishing Blue Star Group and subsequently serving with US Office Products, Mr Watson held several positions with office products company Xerox Corporation, including president of operations for Australasia.
CULLEN INVESTMENTS
Cullen Investments Limited is an international private investment company founded by executive chairman Eric Watson in 1995. Cullen's primary focus is development of its international portfolio, which includes interests in the United States, United Kingdom, Australia and New Zealand. Market sectors range from real estate, oil and gas, farming, financial services, fashion retail and sports and entertainment. Cullen Investments group companies have offices world-wide, including premises in London, New York, Hong Kong, Sydney, Auckland and Melbourne.
Cullen Investments has its origins in a start-up founded by Mr Watson in 1988. Cullen interests include:
Majority shareholder of Bendon, an industry-leading multi-brand intimate apparel company with a portfolio of 13 brands including Heidi Klum Intimates and Stella McCartney Lingerie. Bendon is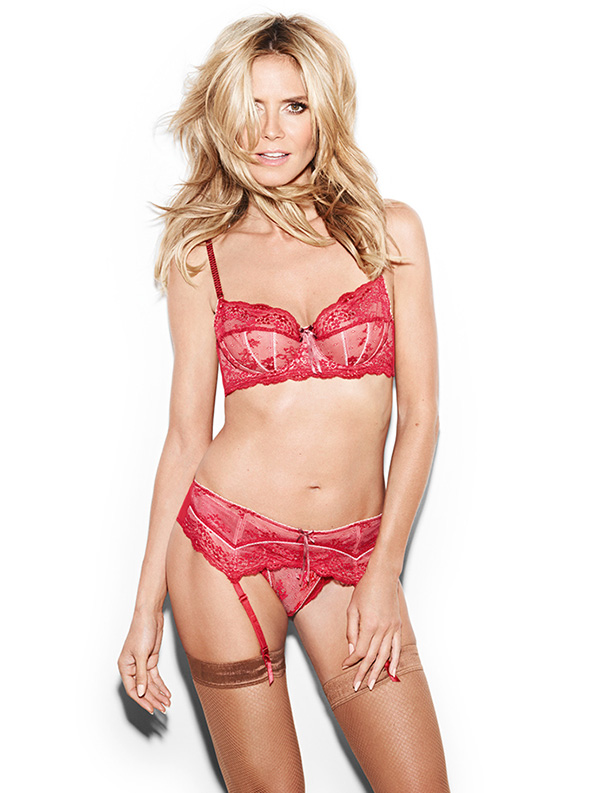 a rapidly growing, global business with a specialty in design expertise and innovation.
Bendon operates in 34 countries and its brands are available in more than 4,000 doors. It operates a network of 60 retail stores in the United Kingdom, Australia and New Zealand, distributes its brands through international retail partners and owns the Bendon Lingerie online lingerie store. Bendon recently signed a partnership with a major US apparel retailer involving the roll out of more than 300 concession stores.
In addition to farming assets in New Zealand, a Cullen associate operates one of the largest pasture operations, with over 4,000 acres of land and in excess of 8,000 head of livestock. Cullen's farming operations are expanding rapidly and produce premium grass-fed milk for the significant liquid milk market on the east coast United States
Cullen has interests in lifestyle, commercial and residential real estate across New Zealand, United Kingdom and the United States. This includes the luxurious Te Hihi Estate and partnering with local authorities in significant development opportunities in the affordable housing market in the United Kingdom, in partnership with Hutchison Whampoa and Long Harbour, as well as broader residential and commercial investments globally.
Cullen has interests in a substantial portfolio of oil and gas assets in the Permian Basin, Texas. With significant production supported by a land bank of highly prospective acreage across the Permian Basin of the West Texas and Southeast New Mexico, the Central Kansas Uplift, and the onshore Gulf Coast of Texas.
Cullen is expanding a significant proprietary trading operation focused on publicly listed stocks in the United States, European and Asian markets. In addition to public equities, Cullen is an active investor in various other financial services assets, working closely with a number of the United States and European banks on large-scale joint venture initiatives across various asset classes including proprietary trading strategies, market making enterprises, index strategies and structured product solutions.
Cullen is a shareholder and a proud owner of The New Zealand Warriors Rugby League Football Club based in Auckland. Competing in the Australasian National Rugby League (NRL), Telstra Premiership and Auckland Nines competitions and feeder cups, the Vodafone Warriors is New Zealand's largest and highest profile privately owned sporting franchise. In addition, Cullen interests include Soul Bar and Restaurant and a substantial investment in premium quality international bloodstock located in both New Zealand and Australia. Predominantly a breeding business, Cullen's elite broodmare band includes Group One winning mares.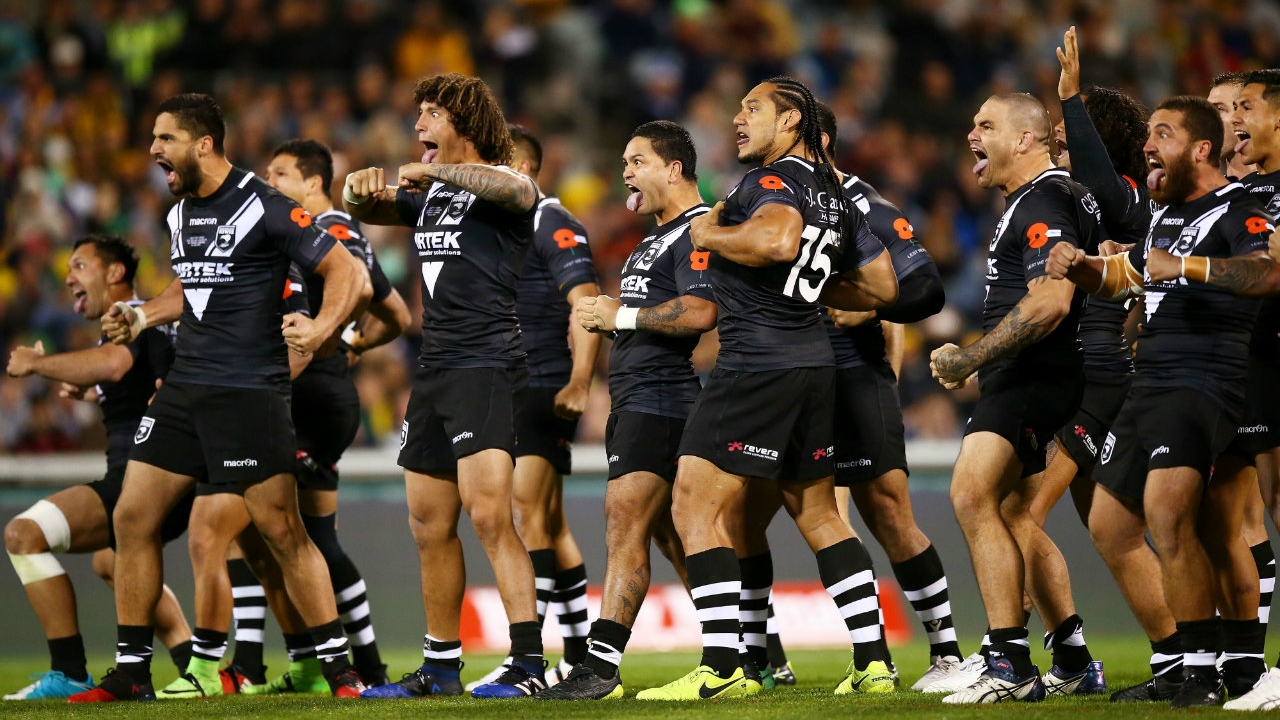 Cullen has interests in a number of venture capital investments and early-stage private equity investment across various sectors, an example being Long Island Brand Beverages – a new brand of iced tea set for rapid expansion in distribution across the United States and globally over the next two years. Cullen operates The Watson Foundation, a charitable trust focused on enriching the lives of underprivileged children and young people.
Cullen Investments is an active and strategic investor, balancing solid business disciplines with entrepreneurial expertise across its diversified portfolio. It holds substantial positions in core companies in which it is a long-term investor, as well as strategic minority positions in new ventures and mature businesses
Cullen utilises a wide network of international contacts to maximize access to deal flow and to facilitate growth opportunities for each group company. The international management structure of Cullen Investments allows it to capitalize on opportunities across markets, and to effectively evaluate new global investment opportunities.
| | | | |
| --- | --- | --- | --- |
| Common Stock, $0.0001 par value   (1) | 747078  | D   (2) | |
| Common Stock, $0.0001 par value   (1) | 16150  | I  | By: Neroli Holdings, Ltd.   (3) |
| Common Stock, $0.0001 par value   (1) | 189659  | I  | By: Leonie Holdings, Ltd.   (4) |
| Common Stock, $0.0001 par value   (1) | 563466  | I  | By: Brentwood (LIIT) Ltd.   (5) |
| Common Stock, $0.0001 par value   (1) | 7279  | D   (6) | |
| Common Stock, $0.0001 par value   (1) | 219895  | D   (7) | |
| Common Stock, $0.0001 par value   (1) | 632848  | I  | By: Ivory Castle Ltd.   (8) |
| Common Stock, $0.0001 par value   (1) | 318594  | D   (9) | |
| Common Stock, $0.0001 par value   (1) | 63334  | D   (10) | |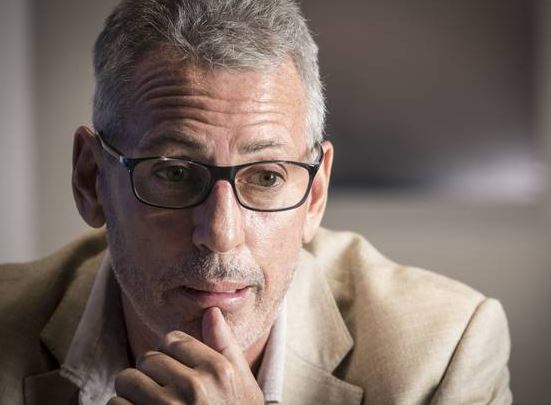 Watson is a familiar face in a number of circles.
Formerly married to model Nicky Watson, the co-owner of league team the Warriors has a number of investments through his firm Cullen Investments.
The firm has interests in a range of companies including lingerie company Bendon, racehorses through Watson Bloodstock, Soul bar and restaurant, gas and oil assets and a significant property portfolio.
Watson too has maintained his estimated net worth at $420m, putting him at number 31 on the list.
Watson bought Bendon in 2002 for $59 million. Within five years, its turnover was said to have almost doubled, from about $80 million to about $150 million.
Bendon has recently been in the news for a proposed reverse takeover of Nasdaq-listed Naked Brand Group which Watson said would give the company room to grow in the US market.