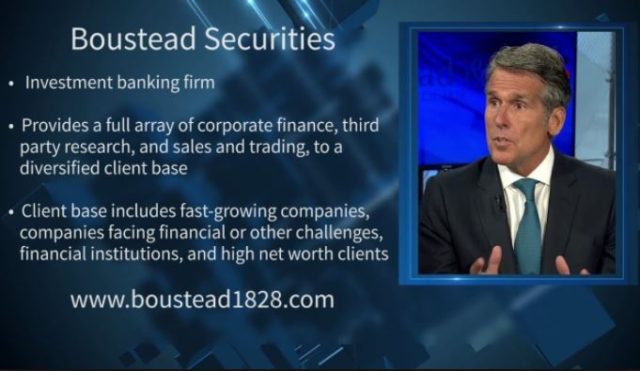 Ready to take the next step after a successful crowdfunding and corporate expansion. Bousted Securities is one of the most unique boutique investment banks on the West Coast.

THE BOUSTEAD SECURITIES DIFFERENCE
Boustead Securities is an investment banking firm that advises clients on IPOs, mergers and acquisitions, capital raises and restructuring assignments in a wide array of industries and circumstances. Our core value proposition is our ability to create opportunity though creative solutions and tenacious execution. Importantly, the firm differentiates itself from other investment banking firms including so called "boutique investment banks" in several ways.
One Stop Investment Bank
Boustead Securities provides the full gamut of investment banking and capital markets services for both rapidly growing companies and companies facing unique challenges. At Boustead Securities, we have diverse product offerings and are, indeed, a full service investment bank in more than name only. In corporate finance, for example, our investment bankers work closely with the capital markets sales force to maximize the likelihood of a successful IPO or capital raise. In the same vein, our merger & acquisition specialists have decades of collective expertise in corporate sales and divestitures, acquisition advisory and other important areas such as valuations, fairness opinions and solvency opinions. As such, Boustead Securities is able to provide each client with access to a full spectrum of services often found only at much larger investment banks.
Client First Orientation
While many firms talk about "old school relationship banking", most are seemingly focused on maximizing the amount of fees in the short term without caring about the long-term needs of the client. At Boustead Securities, we pride ourselves on not only our ability but our desire and willingness to help a company through multiple points of the corporate life cycle, whether it be an IPO, raising early stage equity capital, arranging mezzanine capital, advising on potentially game-changing acquisitions, accessing rescue financing or selling a business whether it be healthy or facing a "life threatening" financial crisis. Importantly, our investment bankers do not forget about a client after the transaction has been completed.
Entrepreneurial Mindset
We understand that the CEO or major shareholder at a young company has very different concerns than the CEO or a major shareholder at a much more sizable business. We also understand that clients are increasingly fearful about their investment banker given the myriad of potential conflicts that plague many investment banking firms. At Boustead Securities, our fee structures are synchronous with achieving the objectives of the CEO or entrepreneur and we fight tenaciously to achieve these goals.
Innovative Approach to Problem Solving
Modern business is a set of complex equations and real-time challenges. There are more choices, more regulations and more constituencies to consider. Our relatively small size and the expertise of our senior bankers enable us to move quickly and provide advice at levels smaller companies seldom experience.
At Boustead Securities, we believe our client first commitment and access to the capital markets coupled with innovative thinking and our entrepreneurial mindset can enable solutions to the increasingly complex issues faced by both privately-held and publicly-held companies alike. We would be delighted to meet with you and discuss your specific situation in more detail.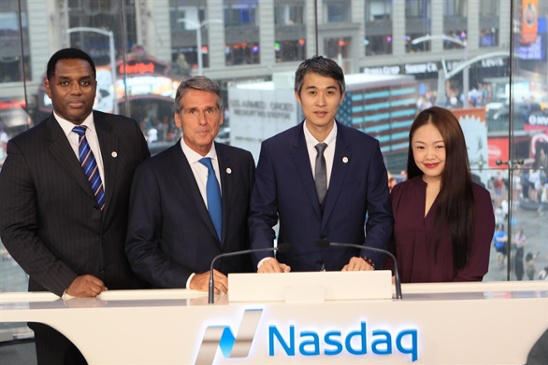 CORPORATE FINANCE
Boustead Securities specializes in raising debt and equity capital for both privately-held and publicly-held companies in the lower middle market. Services include:
Initial Pubic Offerings (IPOs)
Senior Revolvers and Term Debt
Mezzanine Debt
Registered Equity or Private Placement (PIPE) Equity Offerings
Project Financing
Shareholder Liquidity Situations
Valuations
EB-5
ESOP's
Initial Public Offerings – Whether conducting a NASDAQ IPO or public offering on a junior exchange, Boustead Securities can serve as lead underwriter on a firm commitment or best efforts basis. The Boustead Securities corporate finance team can guide an issuer through the IPO process including engagement, due diligence, marketing, regulatory filings, structuring, selling group, and closing.
Senior Revolvers and Term Debt – The lending environment for small cap companies was changed fundamentally after the '08-'09 "Great Recession".  Large, well-known money center banks withdrew from the sector leaving a gap now filled by many, smaller specialty lenders which are active but unknown by most companies.  In order for small cap companies to find these niche lenders, many companies now rely on advisers such as Boustead Securities who know the market well and can efficiently access this capital. Cost of capital in this sector is likely in single digits so this capital is worth considering.
Mezzanine Debt – Among the niche small cap lenders are mezzanine lenders, which have a risk appetite that is between classic "hard asset" lenders and equity investors, as the name implies, a "mezzanine" risk level.  Within this category are "venture lenders" with a high risk tolerance and "cash flow lenders" with a lower risk tolerance.  Cost of capital in this sector may be in the teens, with a combination of a cash interest rate around 10% and the balance provided by an "equity kicker" such warrants. While more expensive than senior debt, it is less expensive and more attainable than equity so well worth considering.  For more on venture loans (click here).
Registered Equity or Private Placement (PIPE) Equity Offerings – Small cap companies have a wide range of mechanisms available for raising equity.  It's important for companies to understand the alternative options in order to make good choices among them.  Boustead Securities can explain the alternatives and their pro's and con's plus guide your company to raise capital in the best manner available.  For a description of alternatives for raising equity (click here).
Project Financing – Often an overlooked option, project financing may enable a company to raise capital without diluting its own equity or taking on company-level debt. Project financing may be feasible when companies have business operations which are sufficiently large and generate identified, medium-term revenue streams. Boustead Securities is assisting several greentech companies in pursuing project financing for medium to large scale projects.
Shareholder Liquidity Situations – Shareholders considering selling or buying large blocks of a company's stock, especially a small cap company's stock must be careful to avoid unfavorably moving the stock price.  Boustead Securities trading desk is adept at moving blocks of stock in less liquid companies because it has the "hands on" involvement of seasoned traders, not machines.  Whether you are quietly accumulating a position or dribbling one out into the market, Boustead Securities can help.  For information about getting private placement shares into a brokerage account, click on this link
Valuations – Companies may need valuations for many reasons including estate or tax planning, buy/sell agreements or preparation for a divestiture.  Boustead Securities professionals have many years of experience in all types of valuations and can assist your company to consider and execute the valuation right for your situation.  For the Bio on Rick Braun, one of Boustead Securities valuation experts, click here