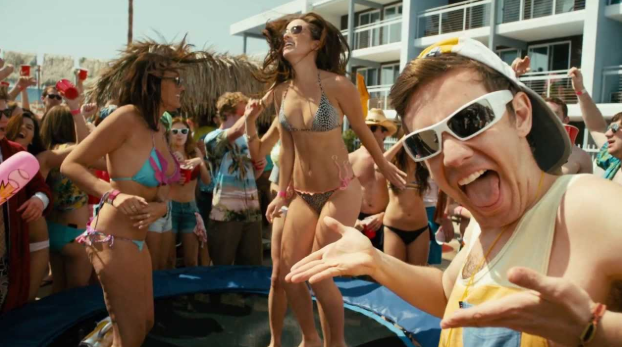 Millennials are in charge at the bar
In a tough on-premise market, barrel-aged spirits, craft and import beer and craft vodka are again the big winners in 2018. Nearly everyone has had that moment where they're at the bar or sitting at a restaurant and pondered "hmmm… what shall I have to drink?" A big part of the fun of eating out is getting a wide menu of drink options that most home bars can't match. Every one of these drink order decisions is based on personal preference, availability and in more and more cases, a willingness to experiment. Across the country, billions of these individual decisions add up over time, creating winners and losers within both the alcohol and food service industries and right now, Millennials are in charge at the bar.
Our favorite published research products are our annual consumer studies where we can watch trends change almost in real time. Our recent report on college behavior, "U.S. College Student Beverage Consumption and Attitudes, June 2018," is we believe one of our most interesting titles as Millennial behavior patterns in non-alcoholic beverages are now being passed down to Generation Z with positive long-term implications for bottled water and coffee and negative long-term implications for soft drinks and juice.
Produced in partnership with Technomic, Beverage Marketing Corp's "2018 On-Premise Intelligence Report" is an excellent companion piece to our college behavioral analysis, which included both alcohol and non-alcoholic beverages. This new report takes a deep dive into on-premise trends, which are overwhelmingly driven by young consumers. Not surprisingly, as with our college behavior report, the results in this year's report reflect Millennials' beverage-related desires and attitudes. Diners and bar goers are seeking both variety and experimentation in beer and spirits and shunning wine to some degree. Not surprisingly, big traditional brands and categories are growing less interesting to young consumers with each passing year. This is a phenomenon we see across nearly all consumer goods.
In our newly launched report, we see the winners in non-traditional outlets like tap rooms and distillery tasting rooms, barrel-aged spirits like whiskey, rum and cognac, craft and import beer and Tito's vodka, the fastest growing brand on-premise. The areas of weakness are traditional outlets, big brand vodka, wine and light and premium domestic beer. We are just starting to see the beginning of a shift to concerns about recreational marijuana, which lends itself to at-home consumption. This will likely play to the advantage of on-line delivery services while eating away at incremental alcohol consumption opportunities.
When we look at 2018 compared to 2017, the basic trends of the industry are intact from year to year. The consumer desire for quality, variety and authenticity continue to climb while flavor preferences are evolving. Total on-premise alcohol volume and dollars are on track to end 2018 with a slightly faster rate of increase than in previous years. We estimate that the on-premise channel will outpace the overall expansion trend at retail.
For 2018, total alcohol volume in restaurants and bars is projected to grow at only +0.3%, a good result when compared to a nearly -1% decline expected at off-trade retail. Positive alcohol dollar revenue growth in restaurants and bars will be attributable almost solely to price increases and premiumization. Our projections look for on-premise dollars to grow +2.5%, outperforming the off-premise expectation of only a +1.9% gain. While still just over 23% of volume, on-premise now represents just more than 50% of dollars, a slight dollar percentage uptick from last year, highlighting on-trade's importance to industry health.
Taking a longer view, the most salient problem is that traffic remains soft and the competition for consumer occasions is ramping up in intensity. The growth of alcohol selections in broad venues such as sports stadiums, the growing number of quick-service restaurants adding drinks and the expansion of wineries and brewery tasting rooms is compounding the competitive pressure on the space for traditional outlets.
In a business which is growing tougher and tougher, the latest twist is delivery, which poses a threat to incremental consumption. On-line services such as Postmates, UberEats and DoorDash are eating away at on-premise adult beverage occasions as consumers can punch up full restaurant menus without leaving home – and losing the opportunity to order a drink. Restaurant operators like the incremental sales, but alcohol is typically not part of the purchase for legal and practical reasons. There is something lost here.
Overall, the on-trade is healthy but not without its challenges. Once again, the key will be to unlock the needs of Millennials and follow.
For more information on how Millennials are driving on-premise alcohol trends and beverage trends in general see:
Brian Sudano
Managing Partner Beverage Marketing Corporation