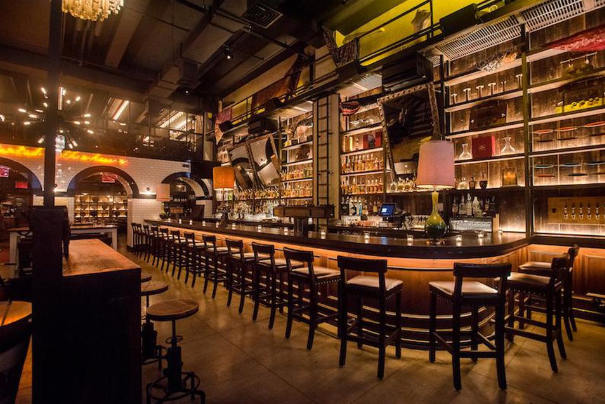 17 of the Best Mezcals to Try This Year (Forbes).
Mezcal producers don't need Cinco de Mayo to celebrate the boom they've been enjoying for the past decade. According to the Distilled Spirits Council, sales of Mexico's other agave-based elixir has grown from less than 50,000 cases in 2009 to more than 350,000 cases last year.
Naturally, that kind of astonishing growth has led to the rise in the quantity of premium mezcals—as well as the quality of the smoky spirits being imported.
But mezcal (unlike tequila) is far less understood in this side of the world. So I reached out to two devotees of the category. First up: Lou Bank, from SACRED Agave—a non-profit organization that helps raise funds for the cultural, recreational, and educational development of rural mezcal-making Mexican communities. Second: Evan Hawkins, the beverage director of Fox Lifestyle Hospitality Group.
But where to begin? It would have to start with the basics—what is mezcal exactly and how does it differ from tequila?
"There is a lot of romanticism about mezcal. And while much of it is made using stone-lined earthen ovens, stone mills pulled by horses, open-air wooden fermenters, and wood-fired copper pot stills, much of it is also made using industrial tools and methods," Bank says. "In the end, the difference is that tequila can only be made using blue weber agave grown in specific regions of the Mexican states of Jalisco—and other bordering towns including Guanajuato, Michoacán, Nayarit, and Tamaulipas. Mezcal, on the other hand, can be made with any agave grown in the Mexican states of Oaxaca, Durango, Guanajuato, Guerrero, San Luis Potosí, Tamaulipas, Zacatecas, Michoacan, and Puebla.
Read the full article on Forbes.